Detergent powder packing machine
| | |
| --- | --- |
| Model | TH-450 |
| Packaging speed | 20-80bags/min |
| Bag Length | 30-180mm |
| Bag Width | 20-200mm |
| Weight | 420kg |
| Dimensions | 750*750*2100mm |
Detergent powder packing machine can package various volumes of detergent powder. There is always a type satisfying your needs. Fully automatic detergent powder packaging machine can automatically complete the whole process of bag forming, weighing, filling, sealing, cutting, and counting. Compared to manual work, the machine highly improves production efficiency. If the products need a date printer, loading conveyor, output conveyor, chain bag device, or sealing and cutting device with a puncher, you could choose and purchase to match the packing machine for detergent powder. Besides, we support OEM service according to your actual requirements. Are you looking for a high-cost performance machine to pack detergent powder? It is a good idea to contact us today to get more details.
Superior detergent powder packing machine for sale
There are verticle detergent powder packing machines and laundry detergent filling machines for sale in Henan Top Packing Machine. The automatic verticle packaging machine for washing powder is equipped with measuring cups, which are used to control the packaging volume. It applies to detergent powder in small plastic pouches packaging, of the types TH-320 and TH-450. Back center seal, four side seal, and three side seal are optional according to the customer's needs. While washing detergent filling and sealing machine is semi-automatic equipment, suitable for 5-50kg per bag. It adopts a quantitative weighing system through computer control, metering precisely and accurately. If it is a woven bag, it needs to use a sewing machine for sealing the bag.
Details of vertical detergent powder pouch packing machine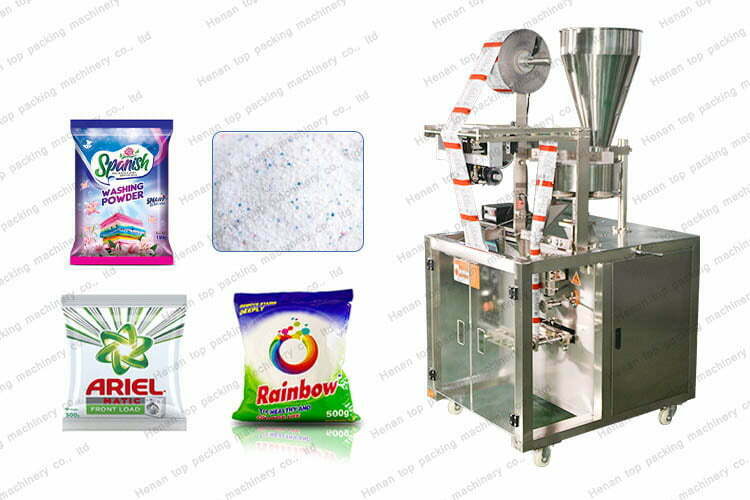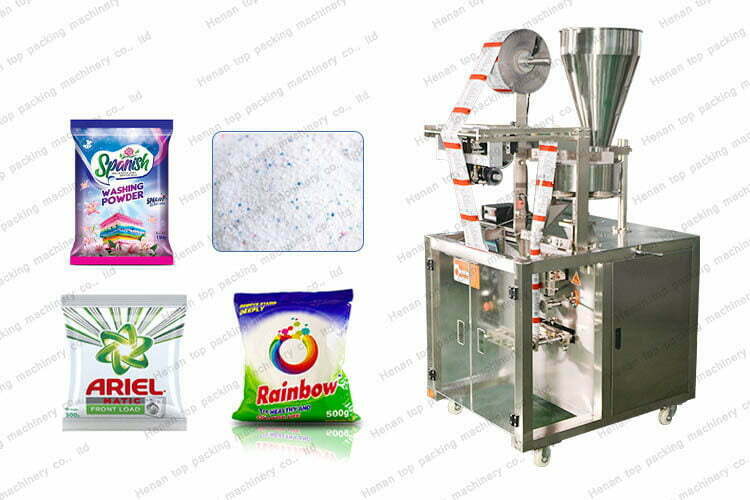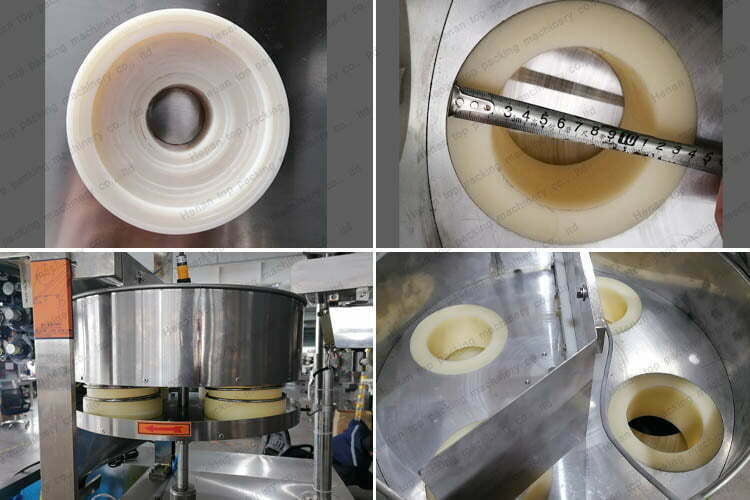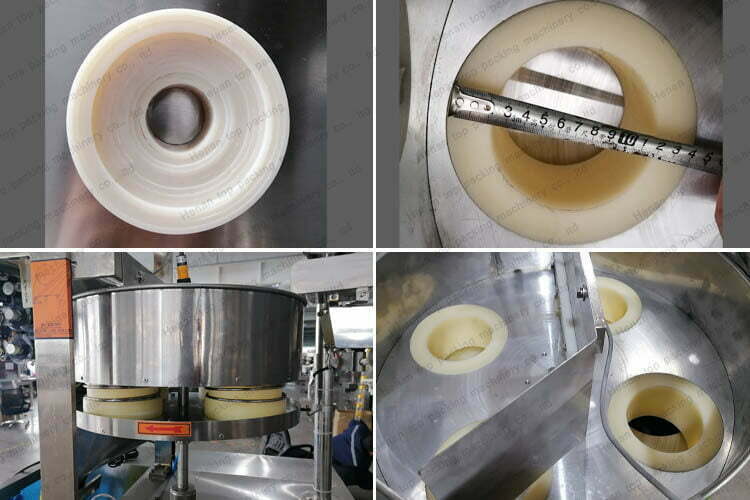 Technical data of automatic vertical laundry detergent packing machine
| | | |
| --- | --- | --- |
| Model | TH-320 | TH-450 |
| Bag Style | back seal/3-side seal/4-side seal | back seal/3-side seal /4-side seal |
| Packing Speed | 32-72bags/min or 50-100bags/min | 20-80bags/min |
| Bag Length | 30-180mm | 30-180mm |
| Bag Width | 20-145mm(need to replace the former) | 20-200mm |
| Power Consumption | 1.8kw | 1.8kw |
| Weight | 250kg | 420kg |
| Dimensions | 650*1050*1950mm | 750*750*2100mm |
The numbers 320 and 450 are the maximum diameter of roll film. TH-320 usually can package detergent powder of not more than 200g/bag, and TH-450 is usually 1000g/bag. If there is no bag size or packaging weight that meets your needs, welcome to contact us and we can customize the equipment according to customers' requirements.
5-50kg washing powder filling and sealing equipment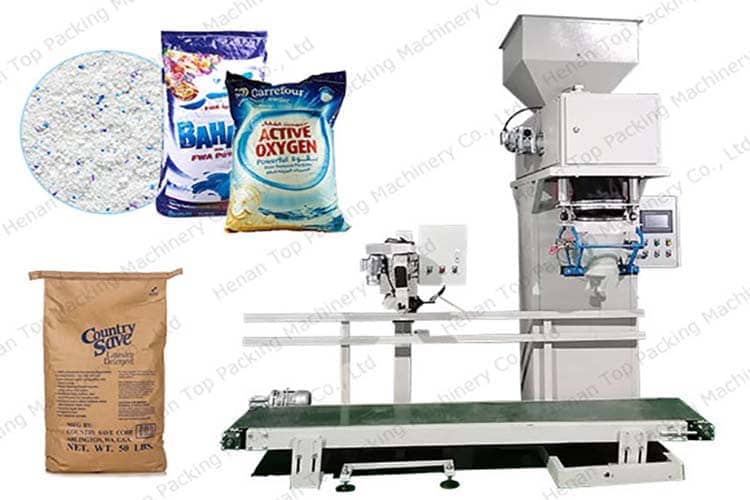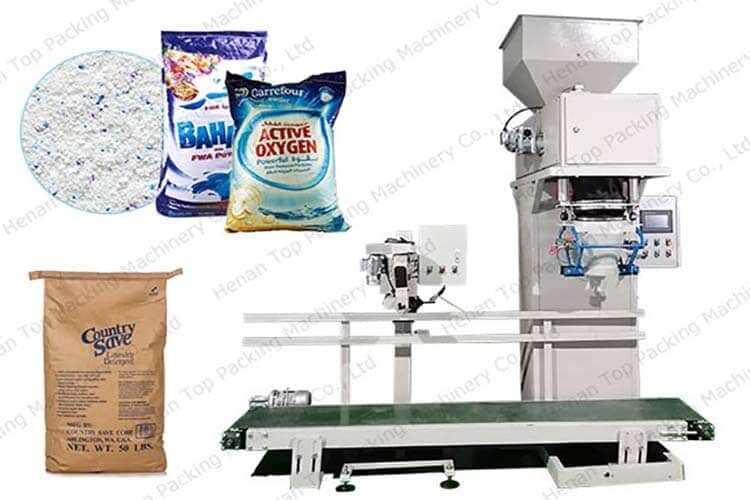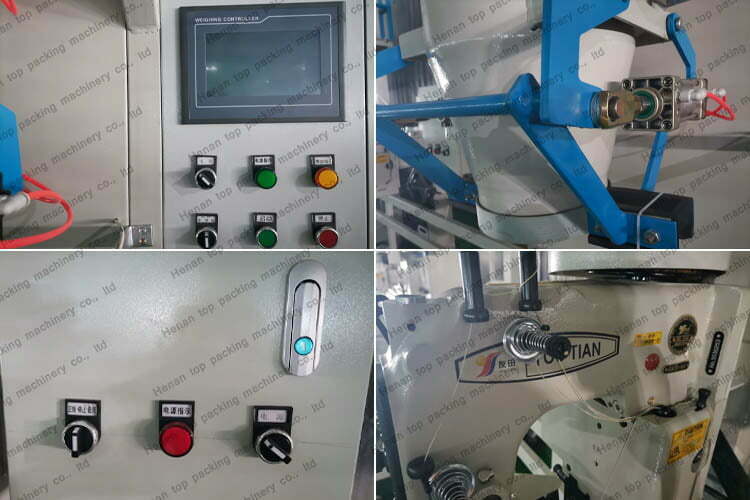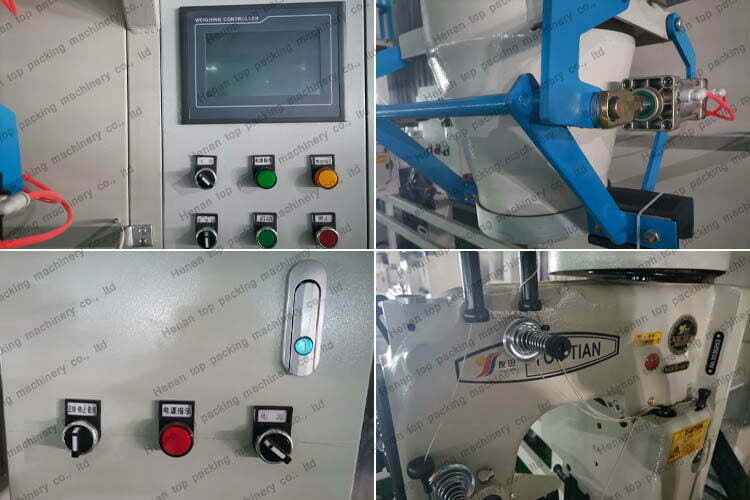 5-50kg semi-automatic powder filling machine parameters
| | |
| --- | --- |
| Power | 2.2kw |
| Packaging weight | 5-50kg |
| Machine size | 2000*800*2500mm |
| Material | 201 stainless steel |
Various features & benefits of detergent powder packaging equipment
Simple structure, reasonable design, easy to install, operate, maintain, and clean
Run stably, low noise, high efficiency, good quality, and pretty performance
Affordable and competitive price, low cost, high return
Small-scale or large-scale production, home or commercial packing machine
Fully automatic packing machine for detergent powder can automatically complete the whole process of bag forming, weighing, filling, sealing, cutting and counting.
Semi-automatic detergent powder filling and sealing machine need to put the bag on the feed outlet by hand to hold in the clamp.
Computer chip control with PLC touch screen, intelligent and accurate
Fully automatic and semi-automatic equipment optional
Customization service is available
How to package detergent powder by packing machine?
Why package laundry detergent by using a vertical granule packing machine?
The detergent powder is named powder, but it's small granular particles. Packaging equipment for powder usually meters and fill fine powdery material with spiral anger. For small particles, granule packaging is a good solution to keep its original shape and protect the machine.
A special washing powder packaging film: PVA/water-soluble film
As the name implies, it can dissolve in water because of its characteristic of high water absorption. That means we don't need to tear and open the pouch. We just need to place the detergent powder with PVA film into the washer directly. This kind of water-soluble film is, non-toxic, tasteless, harmless, and environmentally friendly as a deal packaging film. What do you think about the washing powder in the water-soluble film?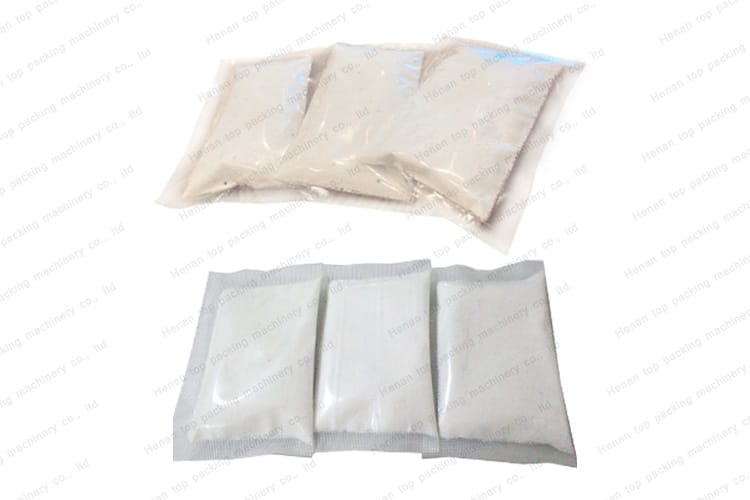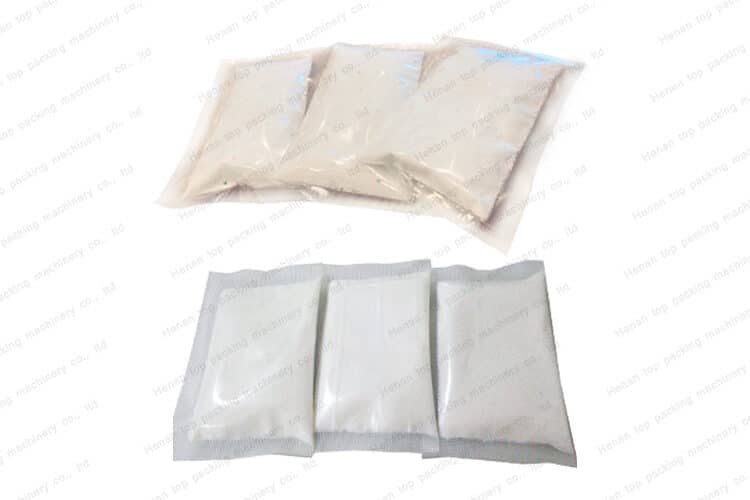 Detergent powder packing machine price
Detergent powder packaging machine prices differ in manufacturing materials, technologies, transportation costs, etc. Firstly, the bodies of most washing powder packing machines adopt durable stainless steel. Different types of stainless steel have different degrees of anti-corrosion, so their prices are different. Secondly, the technologies are related to their prices, usually the more advanced the more expensive. Thirdly, the transportation cost depends on the distance between us and where you are. Besides, the customized machine price is determined by your requirements for the equipment. Last but not least, don't ignore the quality due to its price. High-cost performance is the best choice. Do you want to get the best price? Get in touch with us today.
What can we provide if you cooperate with us?
Our products have passed extremely strict quality inspection system in order that our customer can receive the machine with good performance. And before shipment, we will take photos and videos for you.
If the machine has problem, we will reply to you and provide the optimal solution as soon as possible when we receive your feedback video. Throughout the process, 24 hours online service is available.
Our company supports customization service according to your specific requirements. And we can customize the voltage of the machine for your country. As one of the detergent powder packing machine manufacturers and suppliers, we can provide packaging machines with good quality and the best price for you.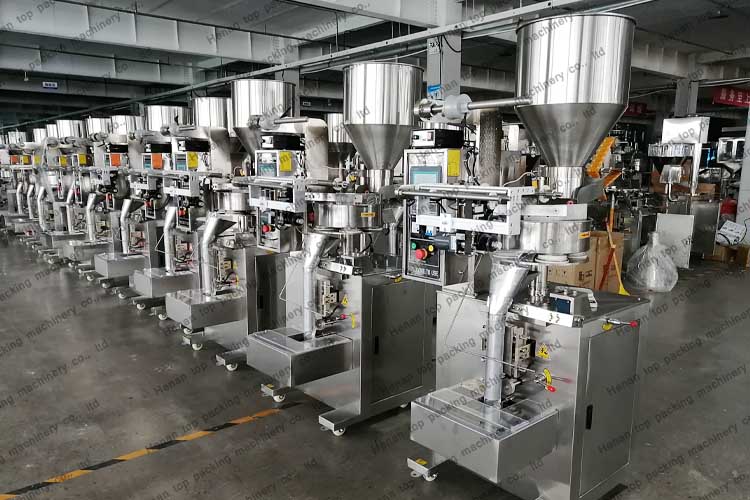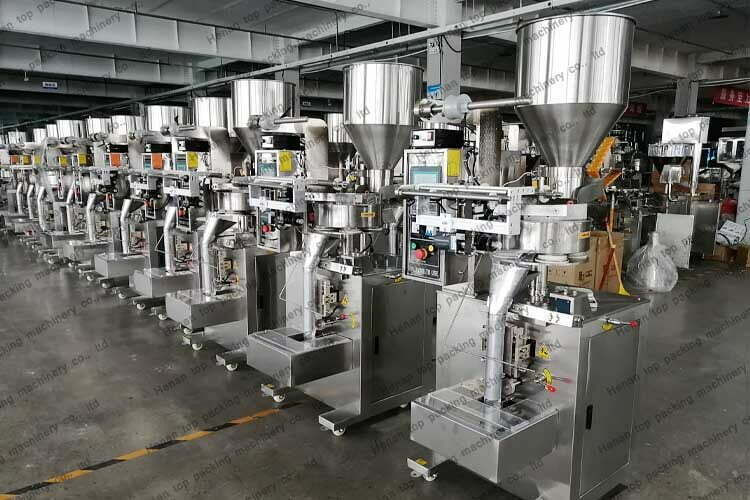 Some FAQs about our products and our company
What is the leading time and shipping way?

It is based on order quantity and machine items! For small order quantity of standard machines, we always have stock. For a large number of standard machines and other customized machines, it needs 15-45 days. We will confirm details with customers before placing an order.


 How can we make sure of the quality of the machine after we put the order?

Before delivery, we will send you the pictures and videos for you to check the quality, and also you can arrange for quality checking by yourself or by your contacts in Zhengzhou.


Why we should choose your company?

We have been involved in the design, research, manufacturing, and marketing of packing machines for nearly 30 years. Besides, with excellent quality and intimate service, our products are quite competitive on the global market.
Do you want to get useful suggestions?
We provide a detergent powder packaging machine, semi-auto filling and sealing machine, detergent powder packing machine with rotary table and measuring cup. The detergent powder packing machine has various packaging weights. Make sure the weights per bag you want to package. Do you need other devices to match the machine working together? Date printer, loading conveyor, output conveyor, carton sealing machine, etc. Besides, we also provide food packing machines, soap packing machines, vacuum packing machines, pillow packaging machines, etc. Do you want to know more information and get helpful suggestions? If you are interested in our products, get in touch with us soon and we will do our best to provide the best service for you.