What is a packing machine?
A packing machine is a kind of equipment to package products. The wrapping bag or box protects products from damage. And a neat and aesthetic appearance has great attractive power for customers. Packaging machine has a widespread application in packing food, medicine, daily chemical products, hardware, books, spice, etc. We can see a variety of packaged objects in our daily life. To some degree, packing machine has been an indispensable part of most of the factories that need to sell their products with packaging. Therefore, choosing an excellent packing machine is quite important. Now looking at the following sentences to get more information about the packing machine.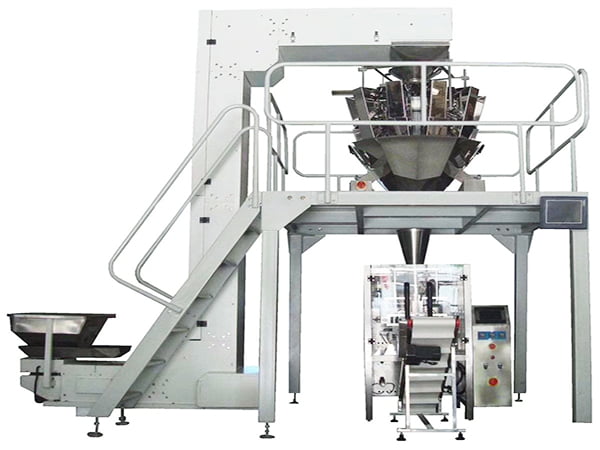 How does a packing machine work?
The packing process of a packaging machine mainly includes loading materials, weighing, bag forming, date printing, filling, sealing, cutting, and counting. Loading materials device and date printer are optional. The machine adopts a PLC touch screen that can set up packaging speed, heat sealing temperature, bag length, etc. The amount of packaging can be obtained from the screen display. Several motors control different circuits separately, running stably with low noise. Packing bag styles are back seal, 3-side seal, 4-side seal, pyramid bag seal. The sealing style depends on the sealing and cutting devices.
What are the types of packaging machines?
Packing machines usually are divided into powder packaging machines, liquid packaging equipment, granule packing machines, paste packaging equipment, lapel packaging machines, pillow packaging machines, vacuum packing machines, etc. From the functions of packaging bags, there are inner bag packing equipment and outer packaging machine. From the degree of automation, they are automatic packing machines and semi-automatic packaging machines. For different industries, the packing machines are called food packaging equipment, daily chemical products packaging machines, textile packaging machines, etc. Besides, there are bag packing equipment and case packing equipment for differences in packaging forms.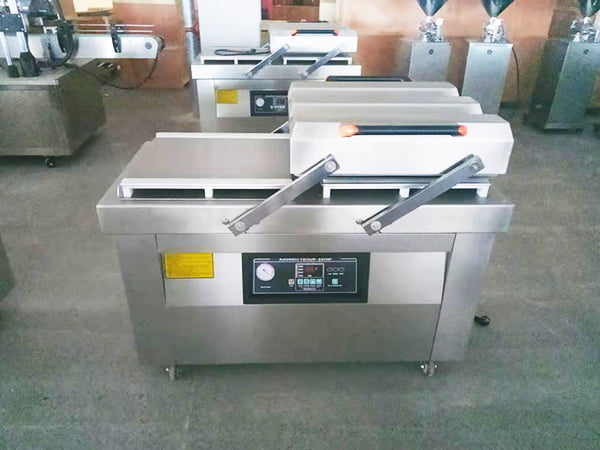 Advantages of packing equipment
Packing machine saves a lot of manpower, and highly improves work efficiency.
Using a packaging machine to pack food is intelligent, sanitary, and healthy.
The photoelectric sensor and servo film conveyor system make precise positioning.
PLC touch screen is easy to operate and sets up a variety of parameters.
Durable packaging materials protect objects from damage.
Sealed products can keep out oxygen and water effectively, extending their shelf lives.
Pouch packaging objects are easy to carry, which is convenient for people's life.
Forming a neat and petty appearance attracts more customers to purchase.
Precautions are applied in packing machines in order to enhance security.
Related devices to match with packaging machines
There are various related devices to match packing machines, like date printers, conveyor belts, nitrogen filling devices, chain bag devices, sealing and cutting with puncher devices, etc. The date printers include ribbon printers and inkjet printers. The conveyor belt is convenient to transfer products automatically. While nitrogen filling device is suitable for puffed food in order to keep their taste. Besides, the chain bag device applies to pouches of products. And sealing and cutting with puncher device makes a packaging bag with a hole that is easy to hang on the shelves.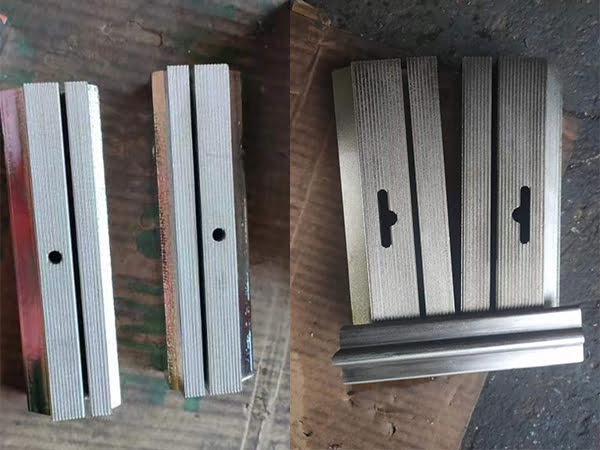 Packing machine for sale from Henan Top Machinery
Packaging machines in TOP Packaging Machinery for sale are powder, granule, liquid, and paste packing equipment. And there are lapel packing equipment, vacuum packaging machines, pillow packing machines. These packaging equipment are widely applied in diverse fields. Furthermore, specific packaging equipment is available, such as a tea packing machine. Meanwhile, customization service is provided for you according to your actual requirements. If you are interested in it, you can contact us as soon as possible.