Pet Food Packaging Machine: The Ultimate Buying Guide
Pet food packaging machine is specially designed for animal food packaging, such as dogs, cats, fish, turtles, etc. As we all know, the animal food market is growing year by year. So there is a big market for pet food packing machine. According to new research from Reports and Data, the PET food packaging market all over the world is expected to value $19.72 billion. Therefore, there is a great chance for PET food packaging machine manufacturers and suppliers. In this article, we will discuss the definition and types of PET food packaging equipment, and animal food packaging market analysis.
What is pet food packaging machine?
PET food packaging machine is important and great for the animal food industry. It is a packing machine that can automatically or manual packaging dry pet food or wet pet food or liquid food into various containers, such as sachets, pouches, bags, plastic bottles, glass bottles, aluminium bottles, cans, etc. Commonly, there are two types of pet food packing equipment, fully automatic pet food packing machine and semi automatic pet food packing machine. Different packaging requirements can greatly improve productivity and benefits business.
How many types pet food packaging machines are there?
Generally, for different production requirements, there are two totally different pet food packing machines, an automatic packing machine, and semi automatic packing machine. They have different designs, structures, and features.
Small vertical pet food packing machine for sale
This is a small vertical type pet food filling sealing machine. It can automatically complete the function of weighing, filling, bag making, sealing, cutting and date printing. A small vertical pet food packaging machine is designed for small production demand. And it has a very small size and affordable price.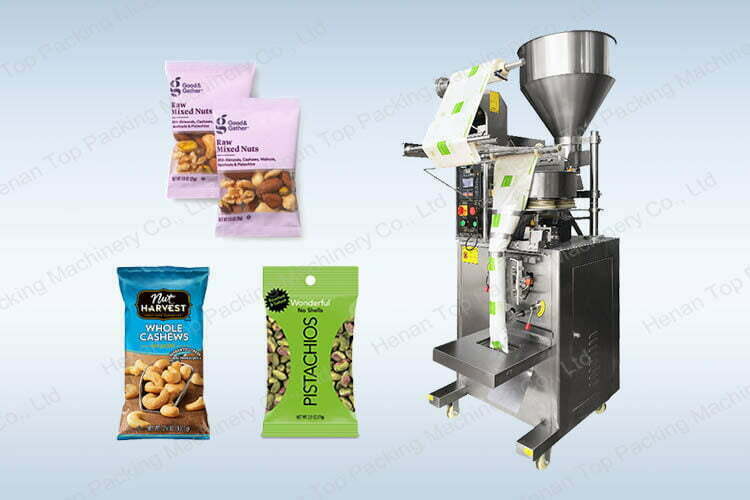 Super-efficiency pet food packing machine with multihead weigher for sale
This pet food packing machine refers to a multihead weigher packing machine. It has features of high efficiency and stable performance. The multihead weigher packing machine can fully automatically finish the process of feeding, weighing, filling, bag forming, sealing, cutting, and finishing products conveying. It is ideal for large production requirements.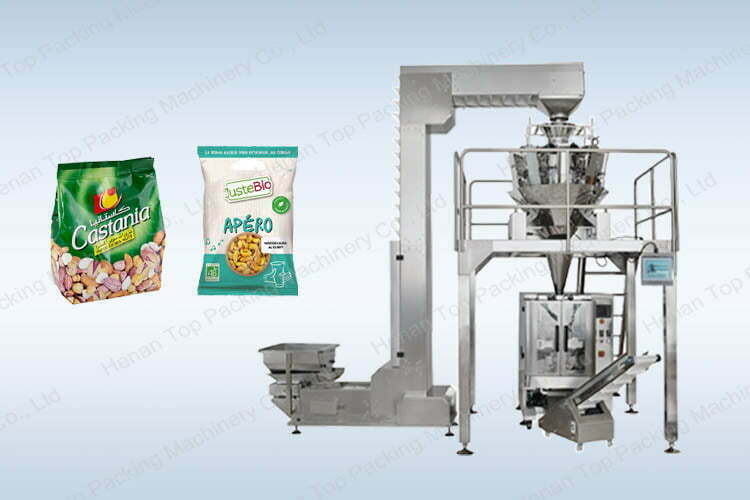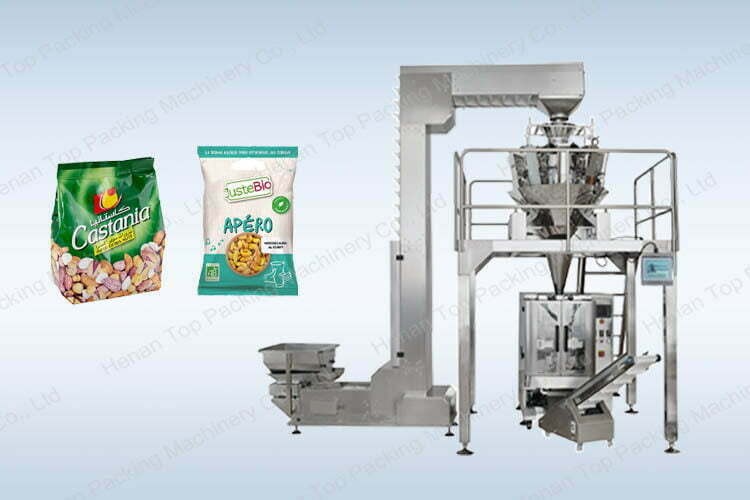 Premade pouch animal food packing machine for sale
This is a kind of premade bag packing machine. The bag must be premade, and it can be in various designs, such as stand up pouch, zip pouch, doy bag, gusseted bag, pillow bag, brick bag, etc. The pouch design can be varied and beautiful. Meanwhile, the premade pouch animal food filling machine has a good performance and high quality.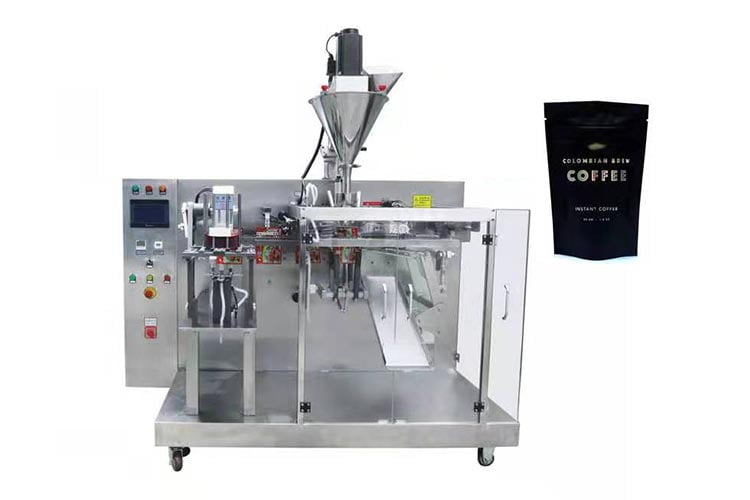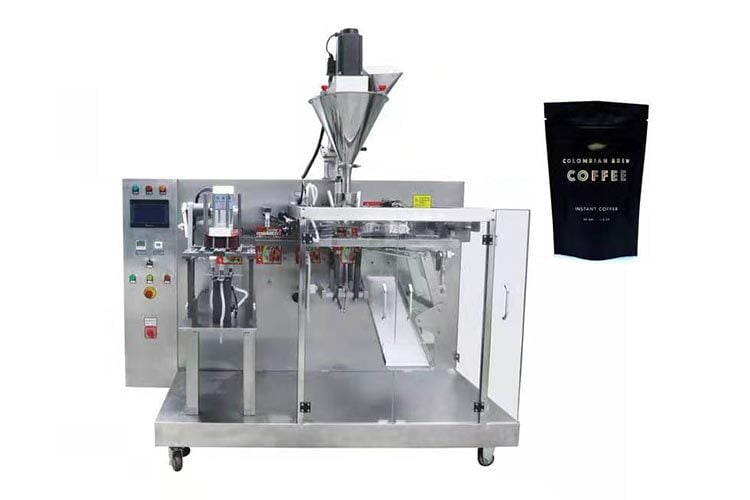 Pet food filling machine for sale
This pet food filling machine has accurate weighing and high efficiency. It is suitable for packaging animal food from 5kg to 50kg. One machine requires labor at least. And these can be equipped with a sealing machine to form a complete pet food packaging line. This machine has a high production and favorable price.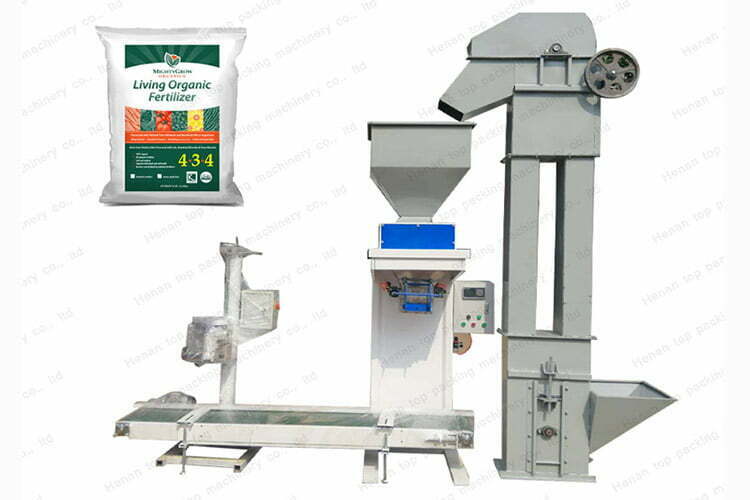 How to choose the right pet food packaging machine?
When choosing a pet food packaging machine, it is important to consider the following factors:
Type of pet food: Different types of pet food have different packaging requirements. Wet food, for example, requires a vacuum sealing system to extend its shelf life, while dry food may not.
Production capacity: Consider the number of bags you need to package per hour and choose a machine that can meet that demand.
Bag size and shape: Make sure the machine can accommodate the size and shape of the bags you plan to use.
Ease of use and maintenance: Look for a machine that is easy to operate and maintain to minimize downtime.
Safety features: Ensure that the machine has appropriate safety features in place to protect the operator.
Brand reputation and after-sales service: Consider the reputation of the manufacturer and the availability of after-sales service when choosing a machine.
Cost: Compare the prices and features of different machines to find the one that best fits your budget and requirements.
It's also important to consult with the machine suppliers and have a clear understanding of the machine performance and capability. And also have a test run before making a final decision.
Looking for a pet food packing machine solution?
People love their pets. Pet food packaging machine is significant for the animal food manufacturing industry. Actually, there are many pet food packing equipment on the market. So how to choose the right one for your projects? It is closely related to lots of factors like your budgets, production demand, packaging speed, factory area, etc. Henan Top Packing Machinery Co., Ltd is a professional packing machine manufacturer. If you have a problem choosing your correct animal feed packing machine, contact us now for free guidance.