Features and Types of Seed Packing Machine
Seed packing machine is significant for seed factories. It can highly enhance your efficiency and benefit your business. In fact, it is obvious for us to know the strong function and benefits of seed packaging equipment. That is not the point we want to talk about. The point is how can we choose a suitable and reliable seed packaging machine on a limited budget. In this article, we will discuss the performance features, types, buying guidance, and price of seed packing machine. Hope this content can help you choose the best seed packaging machine for your project.
What is seed packaging?
As we all know, many vegetables and fruits grow from seed. For easy portability and transportation, seeds need to be packaged before delivered to farmers and consumers. Besides, seed packaging makes seeds keep original properties, so that they can performs good. And the seed packaging process is completed by seed packing machine. An automatic seed packing machine can finish the function of weighing, filling, bag making, sealing, cutting, and coding. This machine is important for seed production line. Buying a seed packaging machine will greatly benefit your business.
Types of seed packing machine for sale
Commonly, there are two main types of seed packing machine, automatic seed packaging machine, and seed filling machine. They have different features and prices. Get the detailed information below.
# Small vertical seed filling sealing machine
The small vertical seed packing machine has a small size and affordable cost. The only disadvantage of this machine is its efficiency is not high. So it is a machine for small production requirements. With a full automation level, advanced PLC control system, and large touch screen, it is easy to operate and maintain. And the vertical granule packing machine has a good performance and high quality.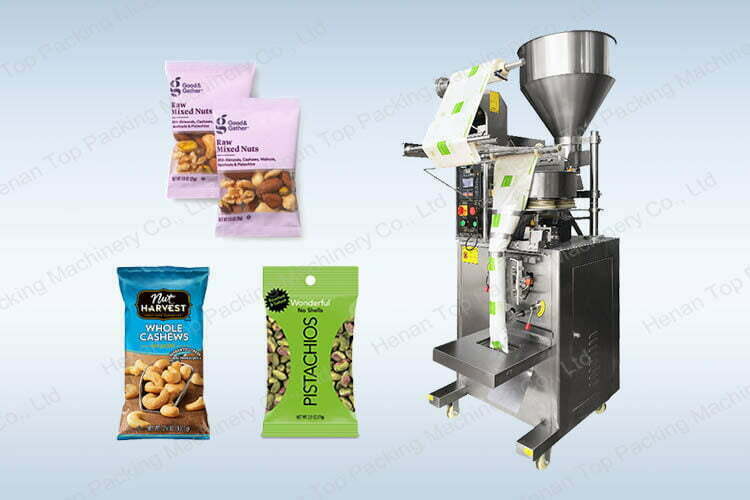 # Super efficient vegetable seed packing machine
This seed packaging machine is actually a multihead weigher packing machine. It mainly consists of a feeding machine, elevator, multihead weigher, and automatic packing machine. The seed packing equipment can be equipped with 10 head weigher or 14 head weigher. Which is super-efficiency. It is ideal for medium or large production demand.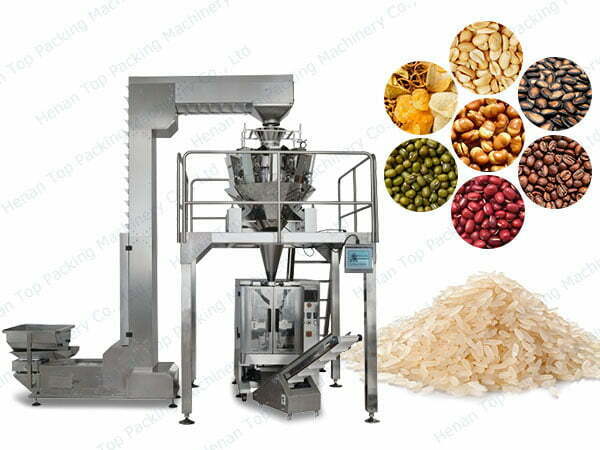 # 50 kg grain seed filling machine
This is a semi automatic seed packing machine. 50kg grain seed filling machine can complete the function of seed weighing and filling. With an accurate weighing and advanced technology, it has a good performance. Equipped with a bag sealing machine, it can finish the whole packaging process.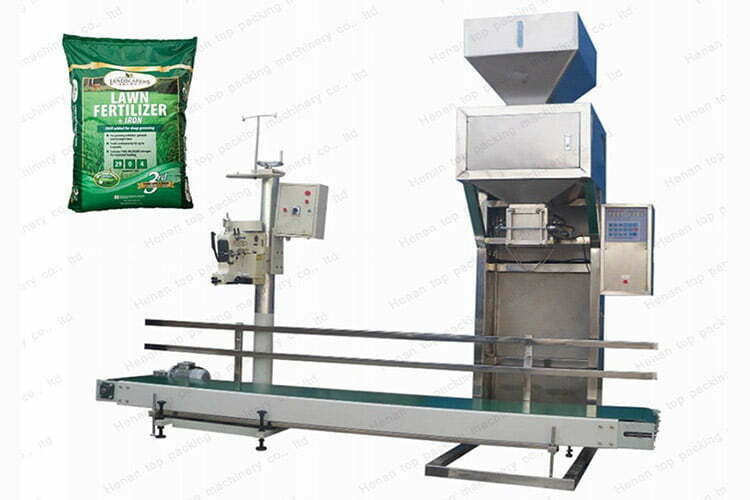 Why do we need seed packing machine?
Frankly, investing in a seed packing machine is a big issue for many small businessmen. So why do we need a seed packing machine? Firstly, automatic seed packing machine or seed filling machine can highly improve your productivity and save your labor cost. This can make more profit for your projects and gain money in a short time. Secondly, it is an inevitable trend for automatic production, this can make your products more competitive in the market. Thirdly, it is clear that a good packaging design is attractive to consumers. This can make your seed products unique and awesome on the store shelf. All these seed packing machine can achieve.
Essential tips for choosing a right seed packaging machine
From the above content, we know there are three types of seed packing machine for sale. And they have different features and benefits. So which one is suitable for your project? First of all, you need to be clear about your packaging requirements, such as packaging speed, production demand, etc. Next, the machine should be match your plant. If your plant is small, the small vertical seed filling sealing machine is suitable for you. Thirdly, it is about your budget. Generally, you will get better machine and service when you spend more money. So with different budgets, we will suggest you different seed packaging machines.
Want to know more about seed packing machine price?
Seed packing machine price is closely related to lots of factors, such as machine material, technology, automation level, shipping cost, etc. Each factor may greatly affect the seed packaging machine price. Although there are so many uncertain factors, we believe there is one rule we need to keep in mind. That is buying reliable seed packing equipment from a reliable packing machine manufacturer. And we suggest do not sacrifice quality for saving costs. Because you may speed much more energy and money on the replacement and maintenance of the machine.
Conclusion
Different projects require different seed packing machines. There are three types of seed packaging equipment for your choice. And their features, benefits, and costs are different. As a professional packing machine manufacturer in China, we provide strong standard and custom packing machine service. Do you have any questions about the seed packaging machine? if yes, contact us for a free answer.