Grain Packing Machine: Types, Buying Guidance & Price
The grain packing machine, is also known as the grain filling and sealing machine. It packs and seals bags of various grains, such as rice, wheat, millet, corn, etc for storage or transport. A grain packing machine has three main sections: an infeed conveyor, where the product enters the machine; an outfeed conveyor, where the sealed bags leave the machine; and an elevator system that moves products from the infeed to the outfeed conveyor as they are packaged. Each grain packing machine is custom-built based on the needs of the facility in which it will be used.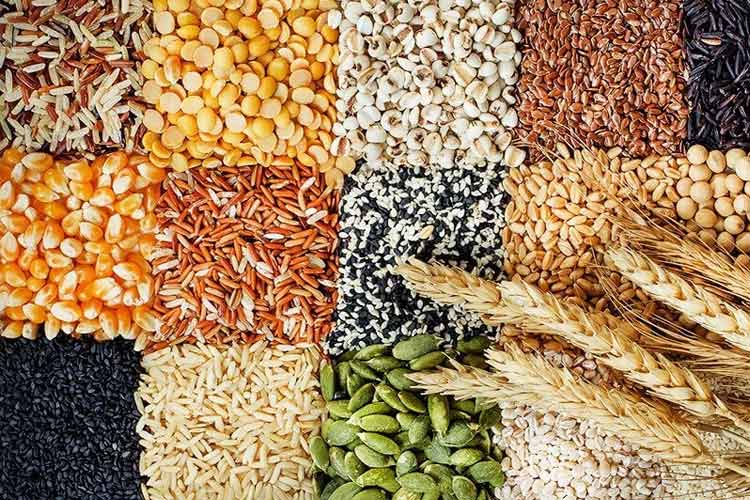 Different types of grain packaging
In order to understand what a grain packaging machine does, it's important to also know about how different types of grains are packaged. Grain storage is obviously necessary for crops that aren't being used for food production. Some grains can sit in storage for a very long time and be perfectly fine but others like corn need to be packaged almost immediately. There are three main types of grain packaging: bulk bagged, and boxed. Each type has its pros and cons and depending on what you're storing as well as how long you plan on storing it will determine which one is best suited for your needs. Bulk storage takes place when there isn't much capital available so sometimes growers buy smaller bins or bags that they then fill with grain themselves, whether by hand or with machinery.
Various grain packing machines for sale
For different packaging requirements, we provide various types of grain packing machine for sale, including small grain packing machine and super-efficiency grain packing machine. They have different features and benefits.
# Small vertical grain filling sealing machine
This is a small grain packing machine, and it is designed for small production needs. Besides, it is an automatic packing machine, it can complete the full packaging process of weighing, filling, bag making, sealing, and cutting. The small food grains packing machine is very popular for small business. And this grain packing machine price is absolutely affordable and favorable.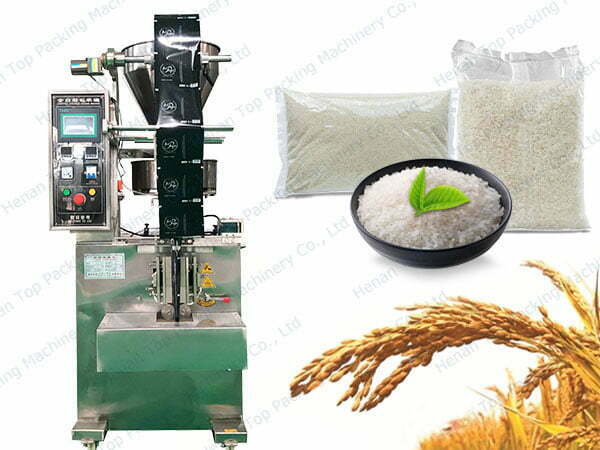 # Super efficient multihead weigher machine for grains
This machine mainly consists of three parts, a feeding machine, multihead weigher, and a packaging machine. It can be equipped with 10 head weigher and 14 head weigher to achieve the maximum efficiency. This super efficient packaging machine is not only suitable for food grains, but also ideal for chips, popcorn, candy, chocolate, plastic parts, and many other products.
Importance of a grain packaging machine
A grain packaging machine is of utmost importance for packing grains in an efficient and stable way. The machines are used for a variety of packaging applications in food, beverage and chemicals industries. A packaging machine can be either hot or cold depending on whether it is used with moist or dry foods. Depending on their applications, grain packing machines are available in a range of sizes with various features and options like weighing functions, bag-making ability and cooling systems. They also feature different closure techniques such as seaming or the use of welding pins. These features help users to pack grains neatly and consistently to provide fresh products to consumers while maintaining hygiene at all times.
Conclusion
A grain packing machine is an automated tool that has been specifically designed to pack large quantities of grain into bags. The machine can be programmed to put a set amount of grains into each bag, seal it and print out information about what was placed inside. This will make it easier for companies to track where their product is going at any given time. As well as being able to take advantage of automation, there are several other benefits associated with investing in a packing machine. Henan Top Packing Machinery Co., Ltd is a professional packing machine manufacturer, we have specialized in the design, research, manufacturing, and marketing of various excellent packing machines for 30 years. If you have a problem with the choose of grain packaging machine, contact our expert for free buying guidance.