What machines are used for packaging flour?
Flour is a kind of white and brown powder made from grain, especially by grinding wheat. It's used to make bread, noodles, cake, dessert, steamed bun, pastry, pizza, etc. For its wide range of applications, flour is the main raw material to cook all kinds of food. In our daily life, we can see a variety of flour in small plastic pouches and big woven bags when shopping in supermarkets or grocery stores. Do you know what machines are used for packaging wheat flour?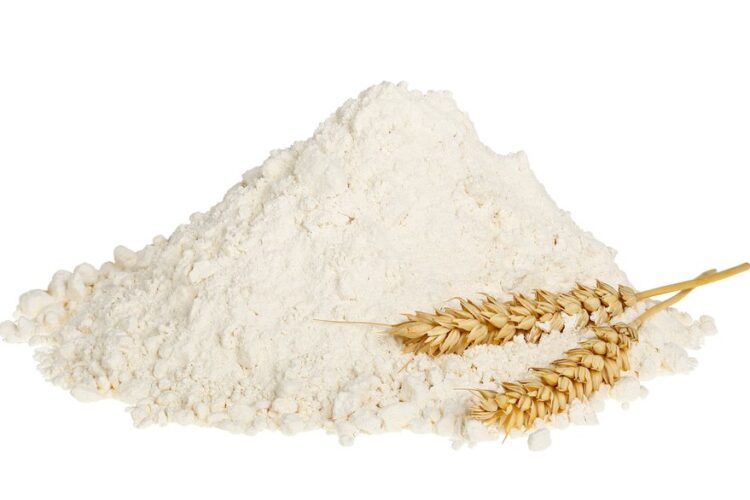 Large flour bag packaging
The common bagged flour includes 1kg, 2kg, 5kg, 10kg, 20kg, 25kg, 50kg, etc. If more than 5kg per bag, it usually adopts woven bag packaging by flour filling and sealing equipment. It adopts a quantitative weighing system, precisely and accurately. For woven bags, the flour filling machine usually matches a sewing machine to seal the mouth of packaging bags. There is a conveyor belt on the bottom of the equipment to help the operator transport bag to seal.
Small pouches packing of wheat flour
For 1-3kg flour in plastic pouches, the fully automatic lapel powder packing machine is suitable. An automatic packaging machine works efficiently, producing high output, saving time and labor. The whole filling, sealing, and packaging process is fully automatic. Besides, it can match a dry food grinding machine before packaging for wheat if need.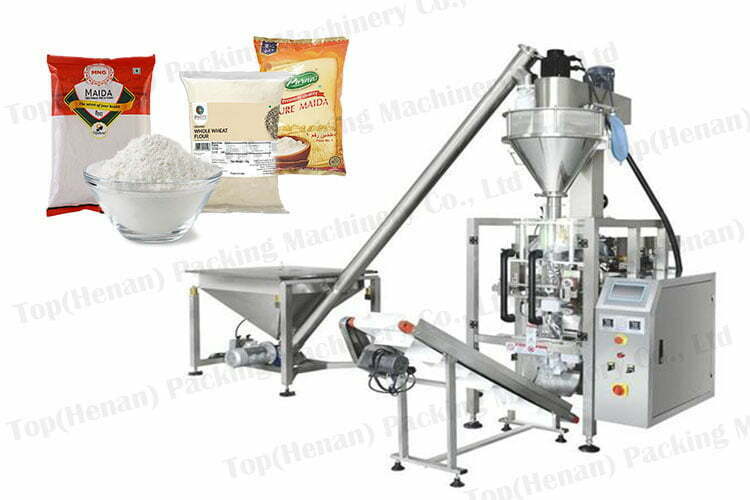 Vacuum sealing for flour
In addition, vacuum packaging styles are available. Vacuum sealer with double vacuum room works more efficiently than single-chamber type. Each chamber has two sealing strips. Besides, we also provide a vacuum packaging machine that can match brick mold to get the flour in the vacuum bag as the brick shape. The mold has 500g, 1kg, 2.5kg, 5kg, and so on.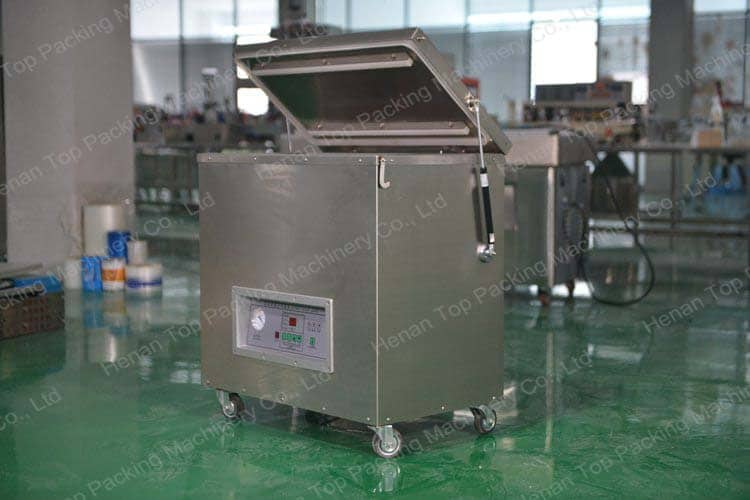 What should notice when using an automatic flour packaging machine?
Flour as one kind of powder is not easy to load material manually, so it's better to work with a screw conveyor or vacuum feeder together. And the feeding machine can prevent the flour from floating in the air effectively, keeping the working place clean. If you are interested in the packing machine for wheat flour, welcome to contact us.
[contact-form-7 id="17″ title="Contact"]