What important an excellent paste pouch packing machine is!
Paste in pouches is a common packaging in our daily life, such as sachet packaging of tomato sauce, salad dressing, chili sauce, mustard, honey, shampoo, etc. Have you ever thought about what do you feel if there are some pasty raw materials on the seal side? The seller has to wipe the surface clean before selling them if he wants his products to leave a good impression on buyers. It's not a happy experience for him. Therefore, what important for choosing an excellent paste pouch packing machine is!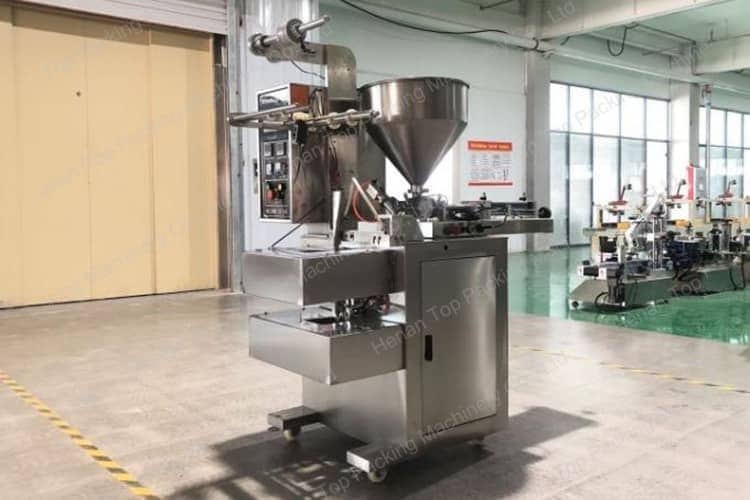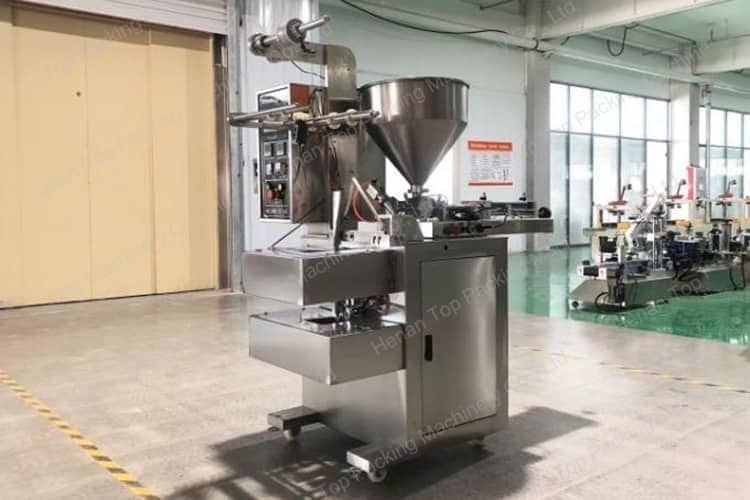 The significance of the anti-drip filling design of paste pouch packaging
Not long ago, we received a customer's message. He purchased a paste packing machine to package his product from others before. His machine had the biggest question of whether the product will enter the seal side when using it. So the sealing effect looks bad. Actually, it's usually the problem of the filling material system. A good anti-drip design filling system does not happen this thing. When choosing and purchasing a paste or liquid packing machine, the purchaser has better select a good one. If you choose our paste packaging machine, you don't need to worry about a problem like that.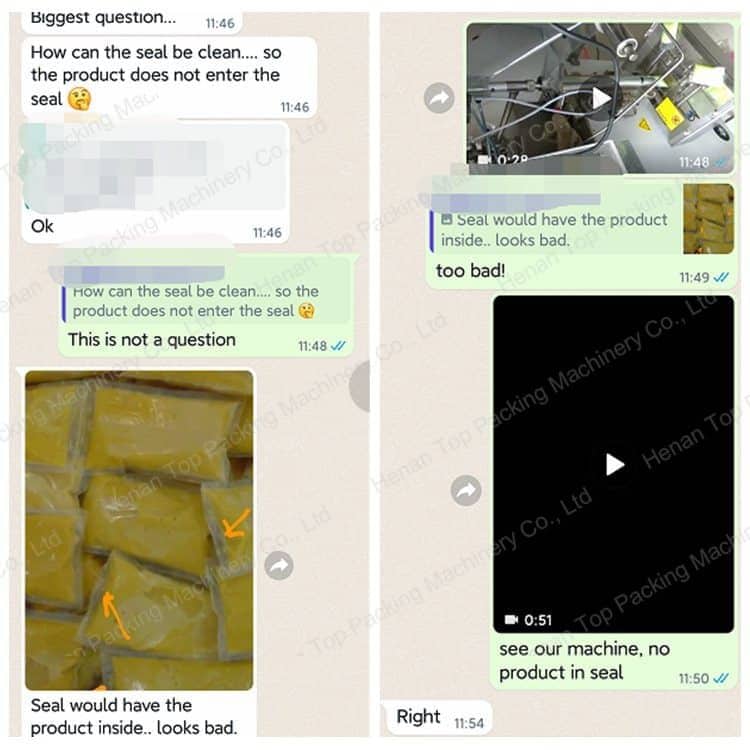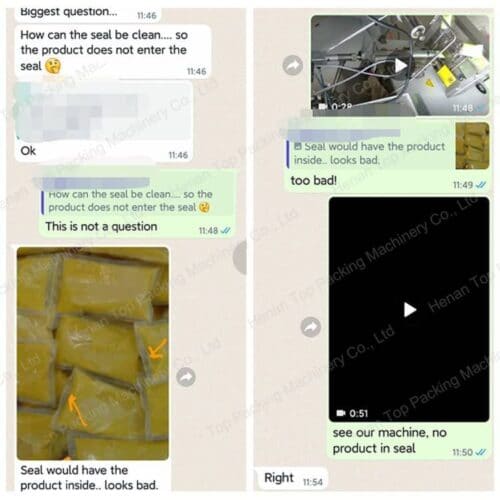 Excellent paste and liquid packing machine in Henan Top Packing Machinery
Our company is a professional packing machine supplier and manufacturer. And our packaging machines have been widely acclaimed by our customers. The packaging bag has four side seal bags, three side seal sachets, back seal pouches, gusset pouches, pre-made bags, and irregular bags, available according to actual needs. Besides, for sauce filling and packaging equipment, we have technicians and engineers with rich experiences engaging in research, design, manufacture, etc. Our machines will be strictly inspected before shipment as well. We sincerely hope our machines can help them. To satisfy our customers' needs is our biggest motivation.
[contact-form-7 id="17″ title="Contact"]