How to package coffee mate in creamer cups?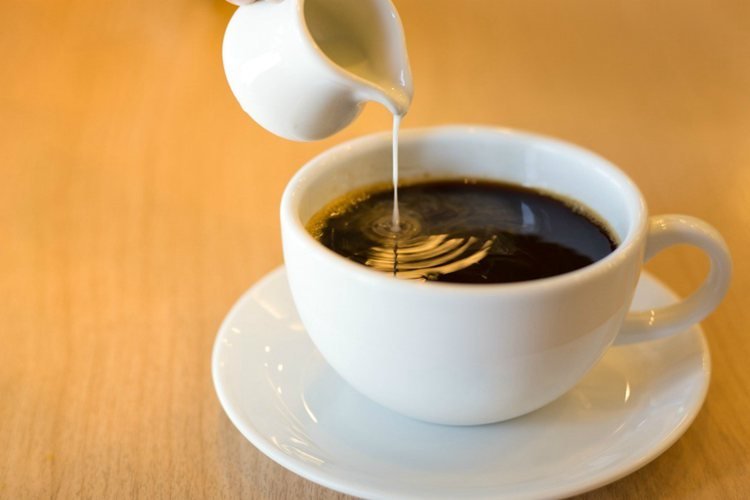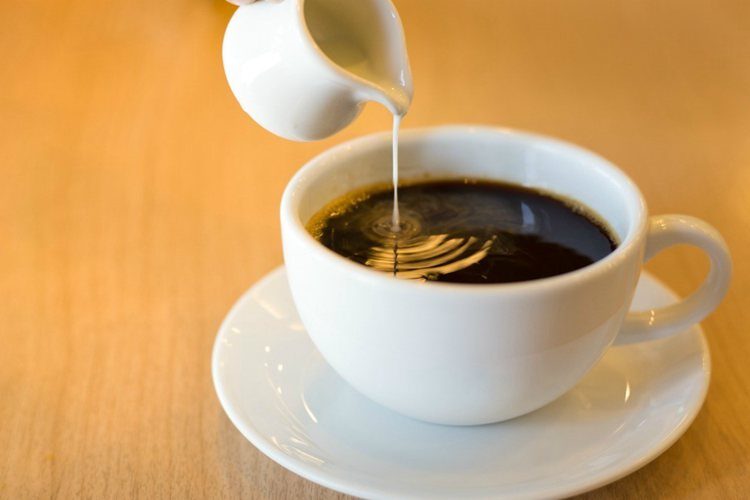 Coffee itself is bitter for many people, so many people will add milk, sugar, or coffee mate to change the coffee's taste. Coffee-mate, as the name implies, usually matches with coffee, making it sweet, smooth, creamy taste delicious. There are many kinds of packaging types the coffee creamer, bags, bottles, cups, etc. The size of the cup is similar to a small jelly, convenient to carry and use. Do you know how to package coffee mate into creamer cups?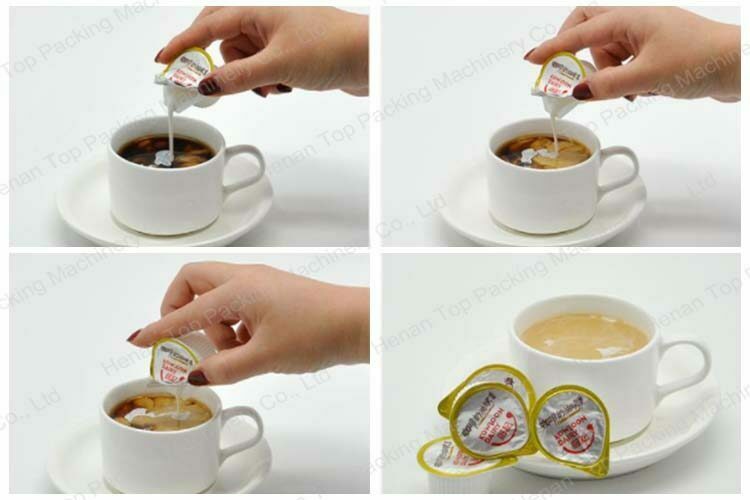 Cup filling machine with a rotary plate
Henan Top Packing Machinery provides specialized cup filling machines for yogurt, coffee creamer, vegan milk, chili sauce, beef paste, and so on. This type of cup packaging equipment is customized according to the sizes of cups and covers, and the customer's requirements. There are several positions on a rotary plate for placing cups. When it runs, the cups will fall into working positions one by one, spinning to a certain position for filling and sealing automatically. We also can add the positions putting cups if you want higher efficiency and output.
What does the cup filler consist of?
The cup filling equipment adopts a PLC touch screen. It's simple to turn on or off the switch of cup falling, filling, sealing, pushing, etc. Its production output will display on the screen. On the right of the screen, there are devices for sealing temperature settings and displaying and an emergency button. The red number is the preset temperature, and the green number is the actual temperature. For different materials of cups and covers, the sealing temperature has differences. You can adjust the sealing temperature according to the sealing effect.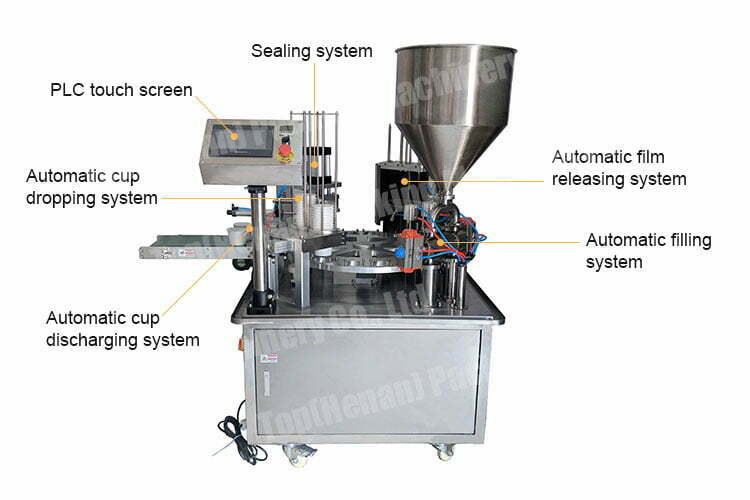 Custom service available
Besides, we support testing the machine by using samples of cups and covers from our customers, and we will send the feedback to our customers. If you want to see our factory, we all welcome your visit sincerely, or we can provide the online video.
[contact-form-7 id="17″ title="Contact"]