30-60pcs/min vertical powder packing machine for New Zealand
We have a co-operation on vertical powder packing machine with a laundry detergent factory in New Zealand. Because our powder packaging machine has powerful function, good performance and long service life. So it is highly praised in the market. Look at the specific details of this case together below.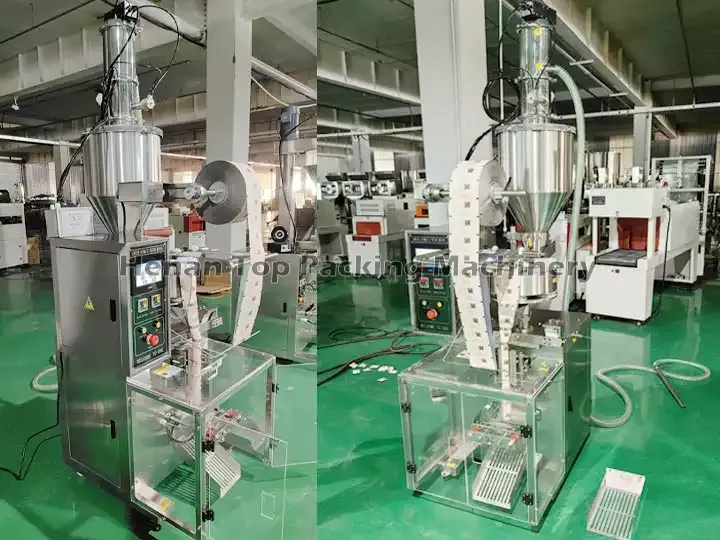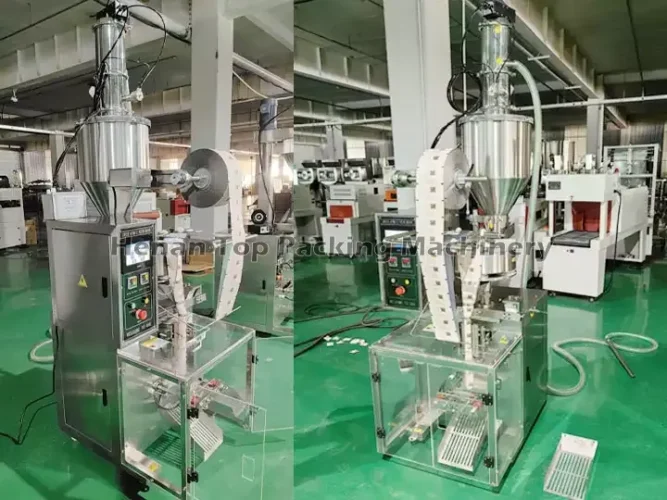 New Zealand client background
The New Zealand client is a laundry detergent powder manufacturing company specializing in providing high-quality laundry products. This company has a strong reputation in the market and is known for product quality and brand loyalty.
Now, This New Zealand customer needed a customized powder packaging solution for washing powder with different weight requirements. He wanted to improve packaging efficiency and ensure that each bag of laundry detergent weighed exactly the right amount, while maintaining the freshness of the product. The customer was also concerned about production safety and ease of operation, and needed a vertical powder packing machine that was safe and easy to maintain.
Solution for this client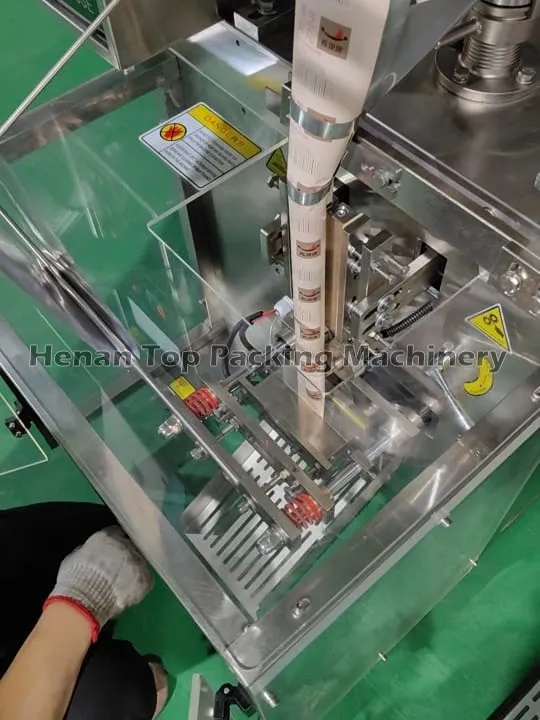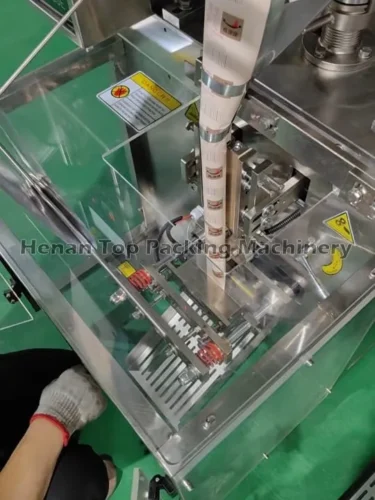 In order to meet the needs of our clients, we offer a versatile powder packaging machine with the following features and solutions:
Versatile packaging options: This vertical powder packing machine can easily package 10, 20, 30 and 50 grams of laundry detergent powder to meet different weight requirements.
Customized formers: The 130mm former ensures that each bag of washing powder has a consistent shape, demonstrating professional quality.
Back seal and serrated knife: The back seal process and serrated knife provide a secure seal to ensure long-term product storage.
Safety and convenience: Adding a cover ensures operator safety and makes operation more convenient.
This customer is very satisfied with our powder bag packaging machine, and placed the order immediately. And we arranged delivery.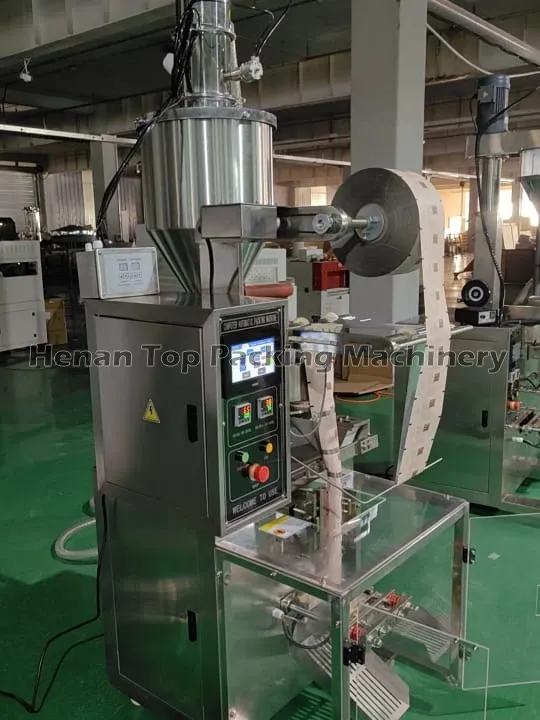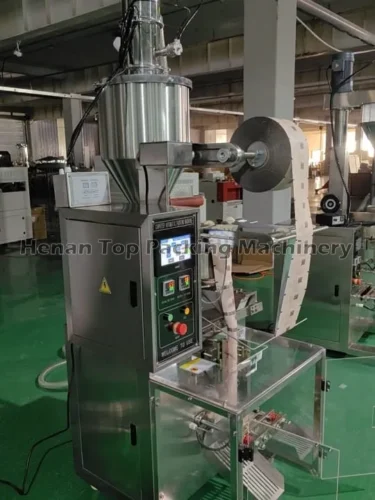 Reference to vertical powder packing machine parameters
Item
Specifications
Qty
Powder packing machine

Model: TH-320
Packing style (bag style ): back sealing
Zig zag sachet
Voltage:220v/50Hz
Power:1.5 KW
Film Width:60mm–200 mm
Bag size:W20-100,L50-250 mm
Packing speed 30–60 pcs/min
Packing range 10 -100 gms
Filler Volumetric cups set for 10g, 20g, 30g, 50g
Bag former:130mm
Weight: 250kg
Material: 304 stainless steel
Size:650*1050*1950mm

Including hopper, Packing machine, English control screen and manual,
Photoelectric eye, Toolbox and a set of spare parts (cutting blade, heating pipe, Temperature sensing wire, solid state relay)
1 pc
Vacuum elevator

/
1 pc
machine list for New Zealand
Are you looking for a packing machine for various powders? Come and contact us for more machine details! And we'll provide the best solution to fit your needs.