TH-320 coffee powder packing machine sold to Uganda
We're so excited to share that one Ugandan client bought one coffee powder packing machine in August 2023. This kind o machine actually is a powder packaging machine, mainly for various powder packages. Our powder packing machine has the advantages of high efficiency, long service life, and low maintenance. And it's widely sold all over the world.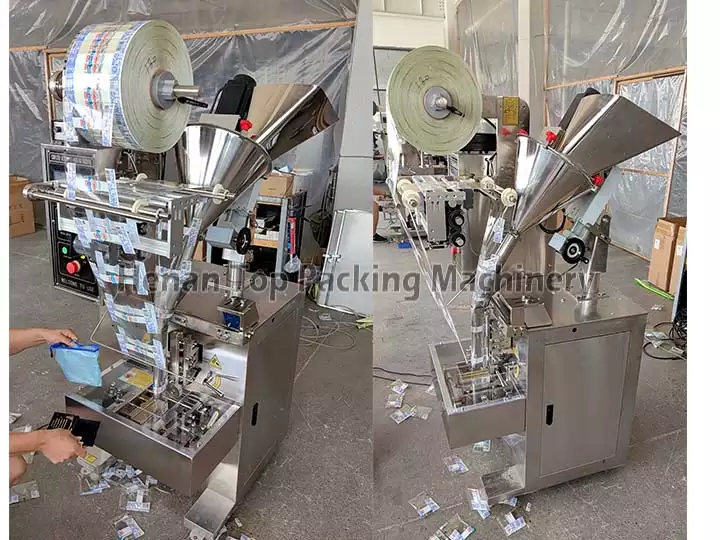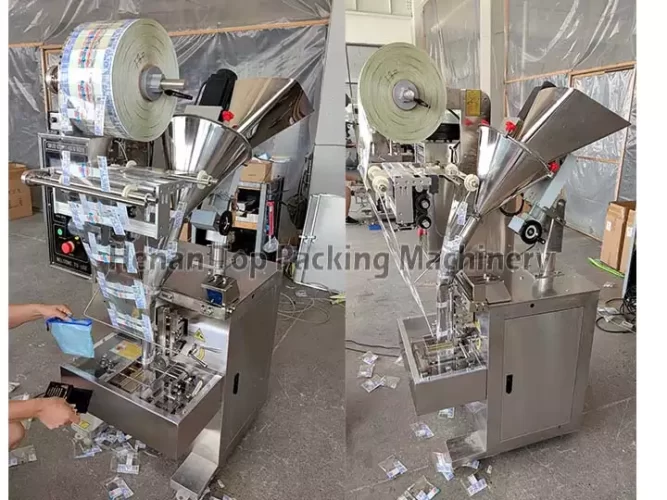 Background of this Ugandan client
This client is running a ground coffee factory, known for its outstanding coffee quality. With the growing demand in the market, the factory decided to look for an advanced powdered coffee powder packing machine to improve productivity and ensure quality packaging of the product.
Why choose Tianhui coffee powder packing machine?
After market research, Uganda's coffee powder factory chose a smart coffee powder packing machine that stood out for its superior technical advantages.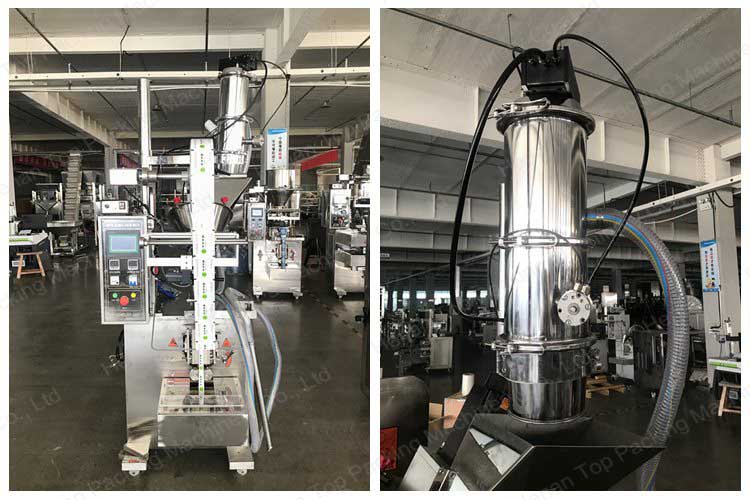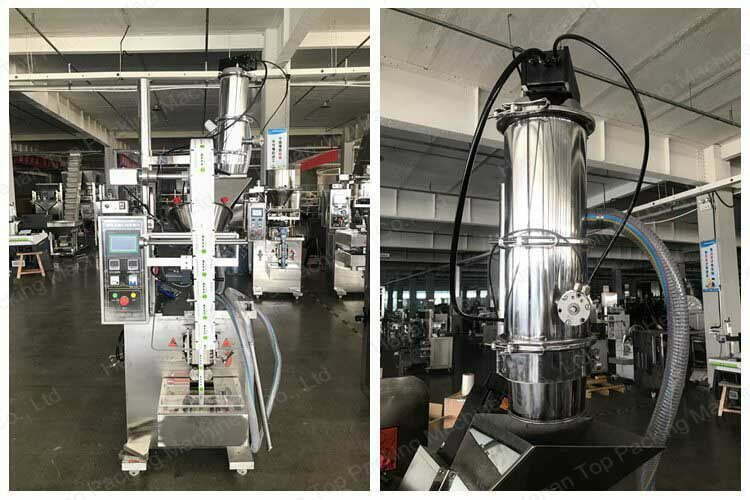 Customized packaging: The packaging machine is capable of accurately packaging 50 grams of ground coffee to meet the factory's product specifications, ensuring consistency in each packet.
Efficient production: Equipped with advanced automation technology, the machine is able to realize high-speed packaging, greatly improving production efficiency. The factory is able to process a large number of orders in a short period of time to meet the market demand.
Freshness sealing: Tianhui coffee powder packing machine uses hermetic sealing technology to effectively block air and maintain the freshness and aroma of the ground coffee, prolonging the shelf life of the product and ensuring that the customer receives a quality coffee experience.
Reliability & maintenance: Produced by a reliable manufacturer, the packaging machine is characterized by high stability and easy maintenance, reducing downtime and maintenance costs.
Machine list for Uganda
Item
Specifications
Qty
Powder packing
machine (back seal)
Model: TH-320
Power:1.8kw
Packing speed: 24-50bag/min
Bag length: 30-180mm(adjustable)
Roll film width: 40-320mm(need to replace the Former)
Weight: 250kg
Dimensions: 650*1050*1950mm
Packing weight: 50g
1 pc
powder packing machine parameters
Notes: This client paid very quickly because of the discount and made the full payment. We'll follow the machine production and update it timely.