Small packing machine
| | |
| --- | --- |
| Brand | Henan Top Packing Machinery |
| Warranty | 12 months |
| Note | custom service available |
Small packing machine is a tool that is used to package small items, such as food, household goods, or other consumer products, in small quantities. These machines are typically used in small businesses, such as convenience stores, delis, or small manufacturing operations, and are designed to be compact, easy to use, and cost-effective. Some common types of small packing machines include VFFS machines, vacuum sealers, filling and sealing machines, shrink wrappers, and horizontal flow wrappers.
Small packaging machine is suitable for bag packing. Multiple automatic small packing equipment can complete the whole process of bag forming, weighing, filling, sealing, cutting, and counting, which highly improves working efficiency compared with fully manual work. It saves lots of manpower to some degree. Furthermore, this kind of packing machine usually is a lower cost than the bigger one.
Varieties of small packing machine for sale
Small packing machine for sale contains small powder packaging machine, granule packing machine, liquid packing machine, vacuum packaging machine, etc. Small powder packaging applies to various kinds of powder, such as coffee powder, spice, milk powder, flour, cornflour, and so on. Small granule packaging machine pack pouch of coffee bean, broad bean, rice, melon seed, peanut, oatmeal, etc. While small liquid can be used in packaging milk, juice, water, and so on.
For perishable food, it's a good idea to adopt vacuum packaging machine. Vacuum packing can effectively extend food shelf life and slow down food spoilage. In addition, we also provide custom service based on your actual requirements. If you are interested in our products, get in touch with us as soon as possible for more details.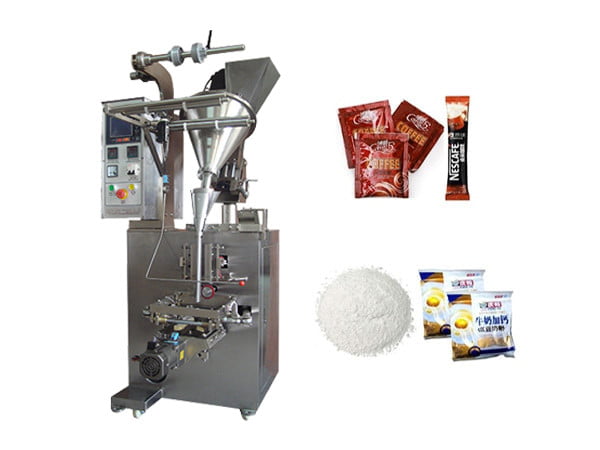 1-80g pouch powder packing equipment parameters
Packing style (Bag style): 3-side seal /back seal / 4-side seal
Packing speed: 20-80 bag/min
Power Consumption: 1.8kw
Power Consumption: 1.8kw
Weight: 250kg
Dimensions: 650*1050*1950mm
Packing weight :0-80g
Bag width :20-150mm ( replace bag former)
Bag length:30-180mm adjust
Note: custom service available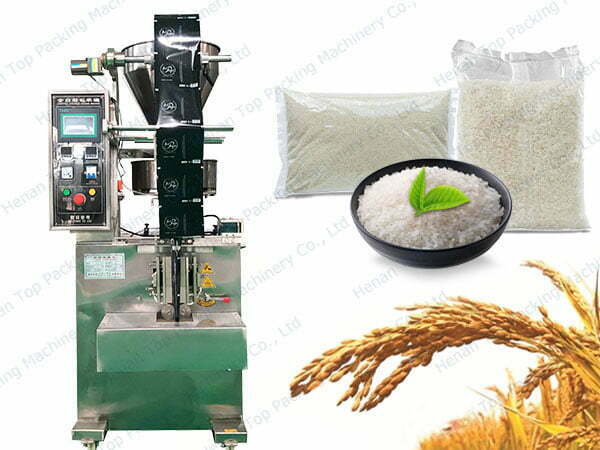 TH-450 Granule Packing Machine Parameters
Packing Bag style( choose option): Back seal/3-side seal
Packing speed: 20-80 bag/min
Power Consumption: 2.2kw
Weight: 420kg
Dimensions: 750*750*21000mm
Packing weight :100-1000 Grams
Bag width :20-200mm
Bag length:30-180mm adjust
Note: Custom available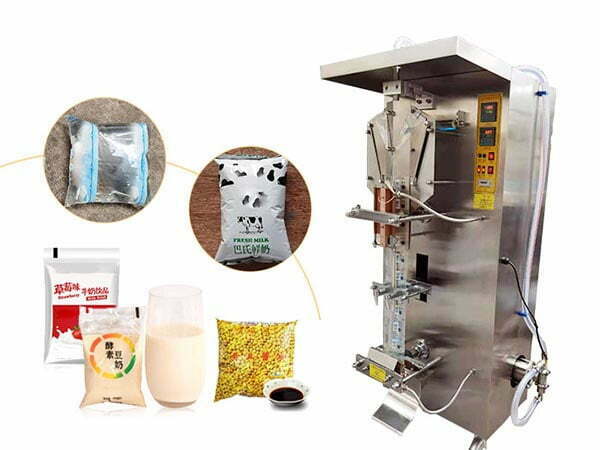 TH-420 Liquid Packaging Machine Parameters
Type:TH-420 liquid packing machine
Bag length:80-300mm(L)
Bag width:50-200mm(W)
Packing speed:5-30bags/min
Measuring range:5-1000ml
Air consumption:0.65mpa
Gas consumption:0.3m³/min
Voltage:220V
Power :2.2KW
Dimension:(L)1320mm×(W)950mm×(H)1360mm
Weight :540Kg
Note: Custom available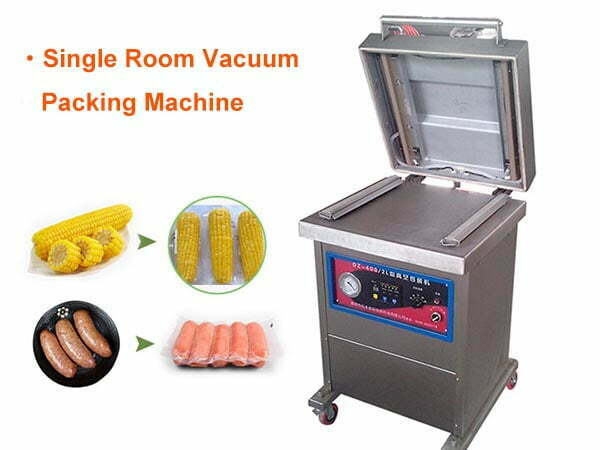 Single chamber vacuum packing machine parameters
Voltage: 220V/50HZ
Vacuum pump power: 0.9 KW
Sealing power: 0.6 KW
Absolute pressure: 0.1pa
Number of sealing strips: 1
Sealing strips size: 500mm*10mm*2
Chamber material: 304 stainless steel
Cover material: organic glass
Chamber size: 525*520*130
Machine size: 650*580*960
Machine weight: 80kg
Features & benefits of small packaging machine
Compact structure, and small occupied area;
Simple to install, operate, and replace bag former;
Low cost, good quality, and running low noise;
Four wheels are at the bottom of the small packaging machine, convenient to move;
Bag former can make the bag with back seal, 3-side seal, 4-side seal, or pyramid;
An intelligent controller panel for setting up packing parameters is easy to operate;
The emergency button is equipped in a small packing machine as a safety precaution.
Customization service available.
Powder pouch packaging & single chamber vacuum sealing
Small packing machine price
Small packaging machine price is related to which machine you choose. Small packaging equipment for powder, granule, liquid, or vacuum packaging quite differs in price due to their structures. In order to control the volume of filling, the powder packing machine adopts a screw, but the granule packing machine usually uses a turntable with measuring cups. The liquid packaging machine is equipped with a pump for loading, measuring, and filling.
While most small single chamber vacuum packing equipment has a vacuum room. Besides, different models of the same kind of small packaging machine also are different in price. Their packing speeds, packing film sizes, and the types of sealing and cutting devices are the factors affecting the price. In addition, we support OEM service. Contact us today for the best price.
Multiple applications of small packing equipment
Small packing machine has a widespread application in food, daily use chemical, pharmaceutical field, etc. There is a variety of food that can be packed by small food packaging machine. For powder, like coffee powder, milk powder, spice powder, flour, cornflour, and so on, choosing a small powder packaging machine is great. Small granule packaging machine is suitable for small granules, such as coffee bean, broad bean, melon seeds, green soya bean, candy, peanut, oatmeal, rice, etc. Liquid packaging machine applies to water, milk, juice, and so on.
While small single chamber vacuum packaging machine can pack fresh meat, vegetables, fruits, rice, and grains by exhausting the air in the packaging bag. Vacuum packing prevents oxidization, mildew, insects, moisture, prolonging the storage period, and keeping their color. You can choose the small packaging equipment according to your needs.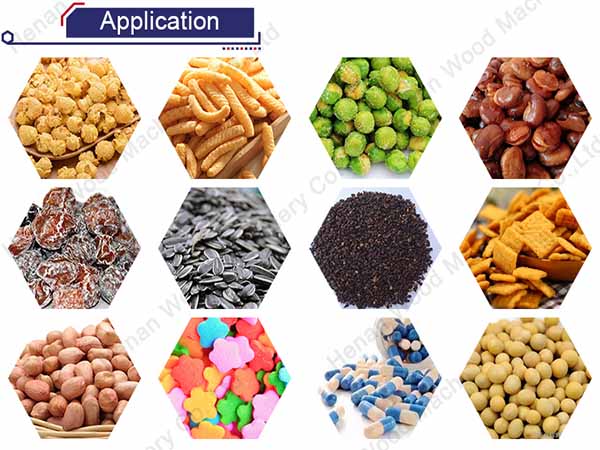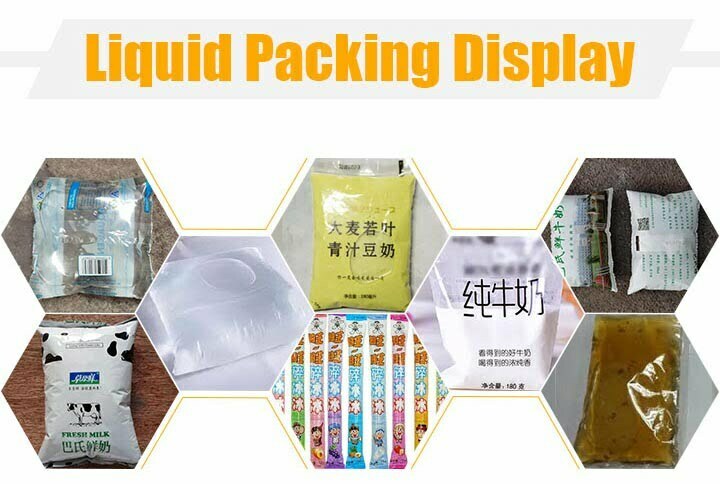 Why choose us as your top small packaging machine supplier?
Our company, Henan Top Packing Machinery Co., Ltd, was founded in 1992, and we have been engaged in packing machines for almost 30 years. We accumulate much experience in small packaging equipment manufacturing and supplying.
We have an extremely inspection system for our products. Before shipment, we will send photos and videos to you. And we provide 24 months warranty and 24 hours online service. Furthermore, English videos and manuals are available in order to help you install and operate the machine.
We not only are supplier but also a manufacturer. We adopt factory direct sales with the best price and quality assurance. And we support OEM services based on your specific requirements. We can adjust the voltage according to your country.
After-sales service
We provide an English manual and video teaching so as to help you install and operate the machine. And we supply 24 months quality warranty and lifetime maintenance. If the machine has a problem when you use it, you can send a feedback video to us. We will check what happened after we receive your video, then we will reply to you as soon as possible. If the problem is triggered by an improper operation, we can provide components of equipment at the original price for you. If it's not caused by inappropriate behavior, we provide components of the machine for free. Throughout the process, 24 hours online service is available for you.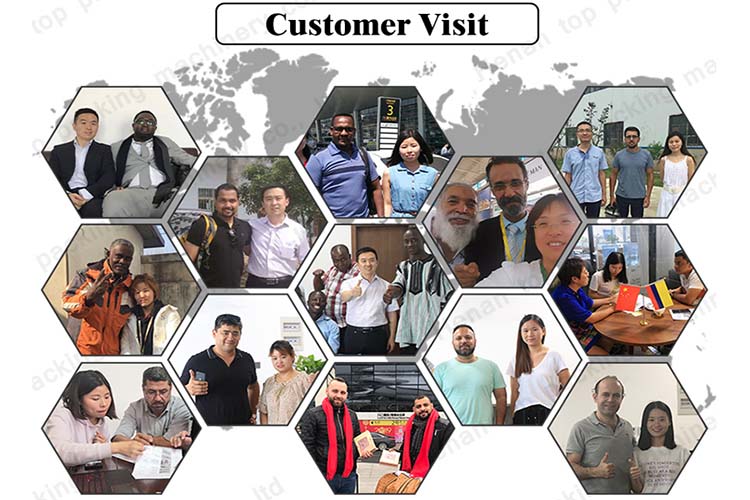 Contact us soon for the best price
Small packing machine is small and exquisite with small occupied space. There are various kinds of small packaging machines for sale in our company. Besides small powder, granule, liquid, and vacuum packaging machines, we also provide specific small packaging machines, like spice packing machines, coffee packaging machines, tea bag packing machinnes, rice packaging machines, etc. The structure of the small packaging machine is a simple install, operate, and replace bag former. It runs stably with low noise, low cost, and high quality. In addition, we provide custom service. If you are interested in our packing machine products, get in touch with us soon for more details and the best price.