TH-450 Bread Packing Machine Shipped to Saudi Arabia in December 2021
For bread packaging, a pillow packing machine is the ideal equipment. We received an inquiry from a bread manufacturer from Saudi Arabia. The client wants to purchase a packaging machine to wrap his bread. Henan Top Packing Machinery has four models of horizontal bread wrapping machines for sale, including TH-250, TH-350, TH-450, and TH-600. Our sales staff provides much detailed information about the equipment to him. Finally, the customer chose and bought the TH-450 pillow packing machine based on his real situation. The equipment is shipped to Saudi Arabia in December 2021. And he is satisfied with our machine.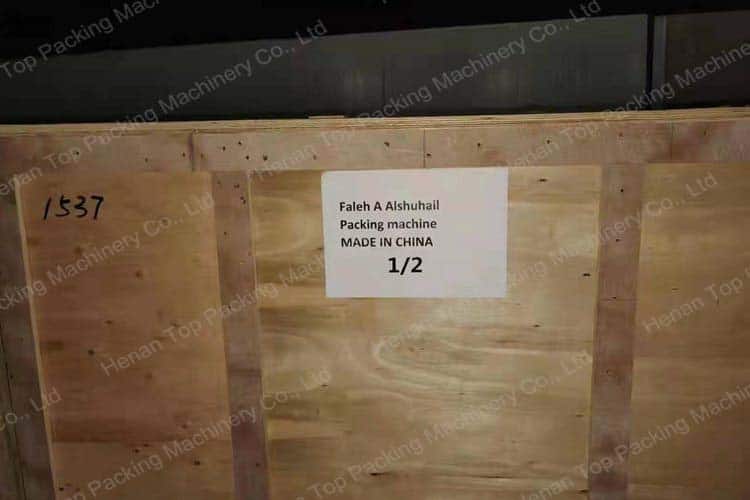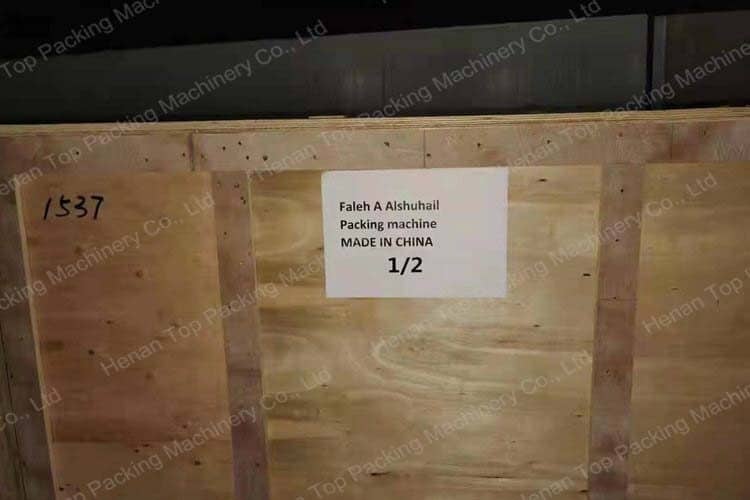 The technical data of the TH-450 bread packing machine
Model: TH-450
Bag length: 100-600mm
Bag width: 50-210mm
Product height: max 100mm
Packaging speed: 5-200bag/min
Power: 220V, 50Hz, 2.6KVA
Machine size: (L)4020*(W)720*(H)1450mm
Weight: 900Kg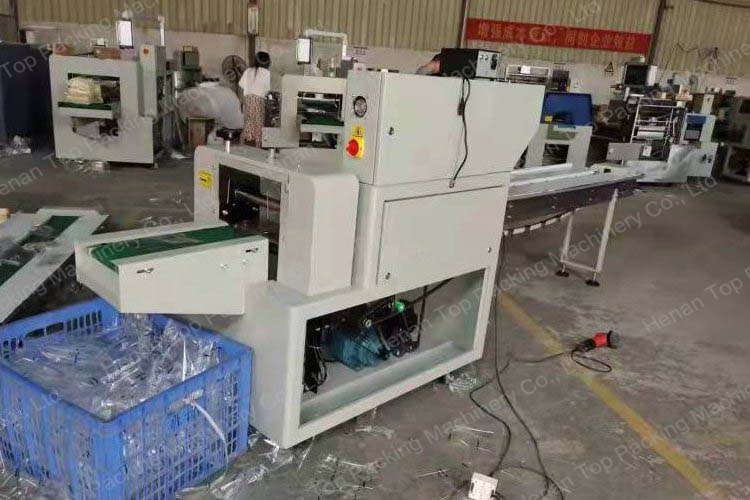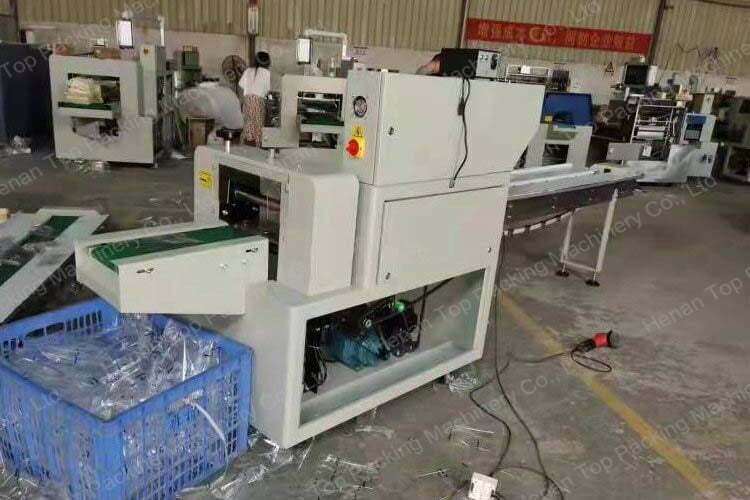 Why choose pillow packaging equipment to package bread?
The pillow packing machine is a kind of horizontal packing machine. The whole packaging process is a horizontal line. The equipment mainly includes conveying system and packaging system. The conveying system will transport the bread into a packing bag automatically so as to complete the whole packaging process. It has the advantages of simple operation, fully automatic packaging, high efficiency, pretty packing effect, mass production output, and so on.
Other applicable objects
Pillow packing equipment actually is a good choice for bread, but the type of packaging machine also applies to many other objects. The common things refer to biscuits, candy bars, potato chips in a plastic box, sandwiches, instant noodles, vegetables, frozen food, fruit, disposable toothbrush, face mask, soap, etc. Its multiple functions make it popular in the packaging industry. If you want to get more details, welcome to consult us.
[contact-form-7 id="17″ title="Contact"]