DZ-600 Double Chamber Vacuum Packing Machine Delivered to Canada in December 2021
Good news! Our DZ-600 double chamber vacuum packaging machine is shipped to Canada in December 2021. The equipment is a little different from the standard model of vacuum double vacuum room packer. The standard model of the vacuum chamber is 40mm depth, while this machine's depth of vacuum room is 100mm. It is customized according to the customer's needs.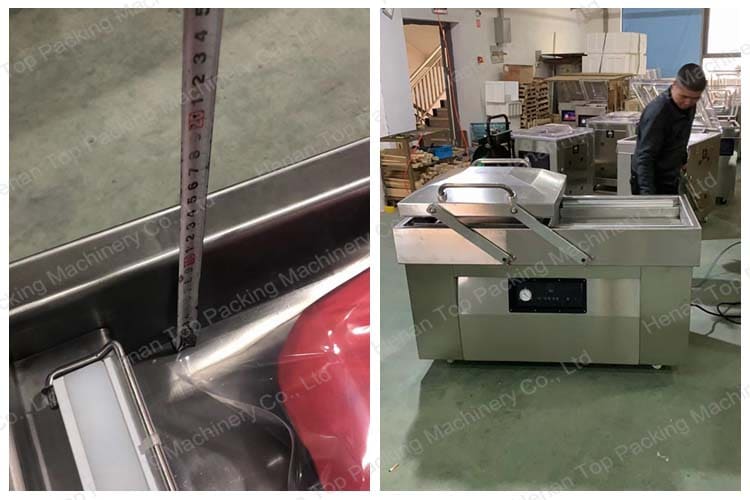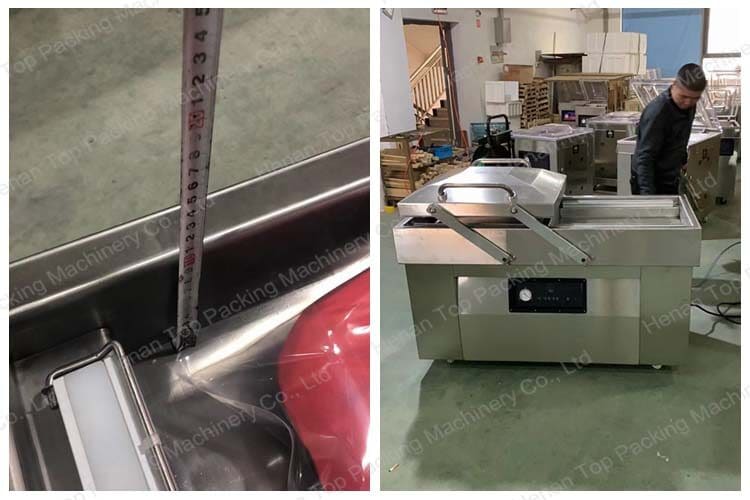 Detailed data of standard DZ-600 double chamber vacuum packing machine
Model: DZ-600
Voltage: 380V/50HZ
Vacuum pump power: 1500w
Sealing power: 1600w
Number of sealing strips: 2*2pcs
Sealing chamber size: (L)670*(W)550*(H)40mm
Length of sealing strip: 600mm
Width of sealing strip: 12mm
Dimension: 1450*550*1000mm
Weight: 285kg
Why does he choose vacuum packaging equipment?
The purchaser is a businessman selling ham. He wants to package his hams by vacuum-sealing bags. For fresh meat packaging, the vacuum packing machine actually is a better choice than other packaging types because the vacuum environment can effectively preserve food from decay. Our sales staff recommended the double chamber vacuum packaging machine to him and told him our technicist can deepen the depth of the vacuum room to meet the size of the ham.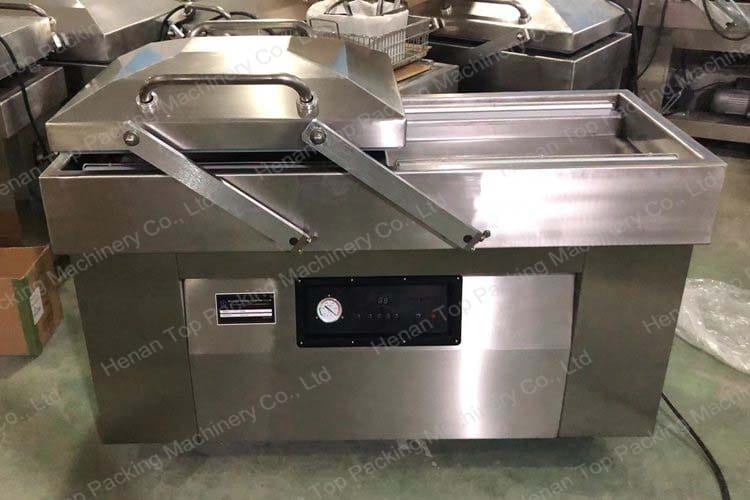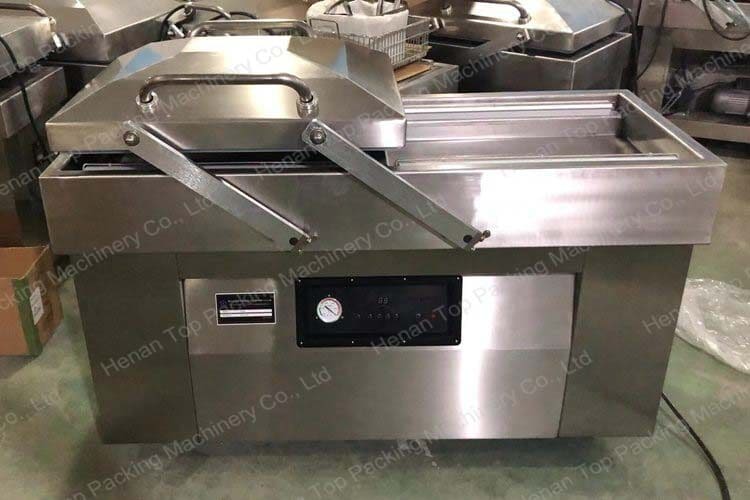 How does a double vacuum room sealer work?
There are 2pcs sealing strips in each vacuum chamber, and the double vacuum rooms take turns working. He just needs to fill hams into vacuum bags, then put them into the vacuum chamber, and finally close its cover after setting various running parameters. It is more efficient than a single chamber. The vacuum sealer requires special pouches to wrap food. We also supply these plastic pouches that are suitable for vacuum packaging. If you want to know more details of the double room vacuum packing machine, welcome to consult us.
[contact-form-7 id="17″ title="Contact"]