Guidance on choosing tea bag packing machine for small business
Do you need an automatic tea bag packing machine? Are you looking for a small tea pouch packaging machine at an affordable price? What's the shape of teabag you want to package, flat bag or pyramid bag? Inner bag, outer bag, or both? There are various tea packing machines in Henan Top Packing Machinery for sale to meet your needs. Here we will learn about vertical tea sachet packing machine further to provide some useful ideas when you choose a tea sachet packaging machine.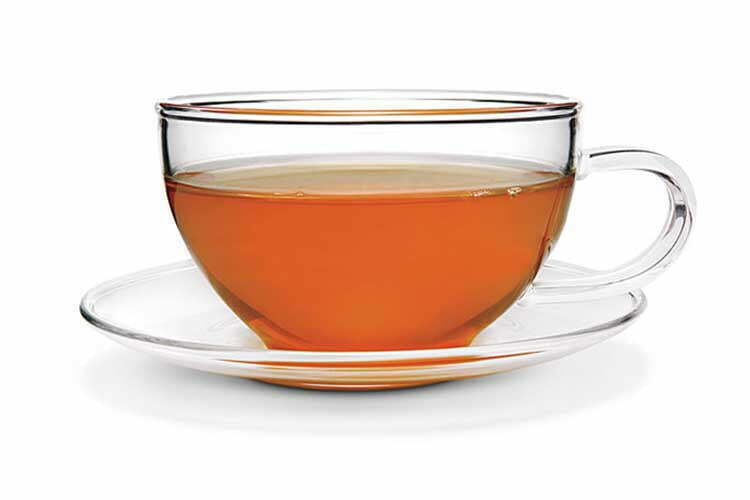 A brief introduction to the tea bag packing machine
An automatic small tea packing machine is the equipment that finishes the process of metering, filling, sealing(with a string or not), cutting, and counting. The tea sachet packaging machine is composed of a touch screen, particles turntable, hopper, scroll, bag maker, sealing and cutting device, etc. The operator can set up production speed, packaging length, the switches of different parts, etc. on the touch screen. Granule turntable is used to control the volume of tea filling. Bag makers, sealing, and cutting devices are different because of different needs as follows.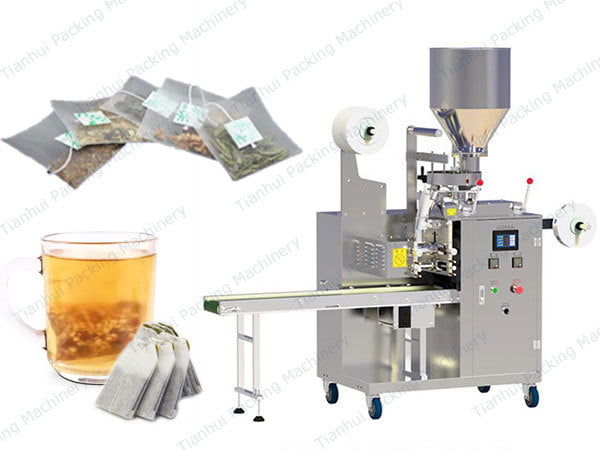 3-side seal bag, 4-side seal bag, or pyramid bag?
Different tea pouches differ in sealing and cutting devices. 3-side seal and 4-side seal bags both adopt vertical sealing, horizontal sealing, and cutting devices. And 4-side seal bag uses two sets of vertical sealing devices. The pyramid bag needs vertical sealing, rotary sealing, and cutting device.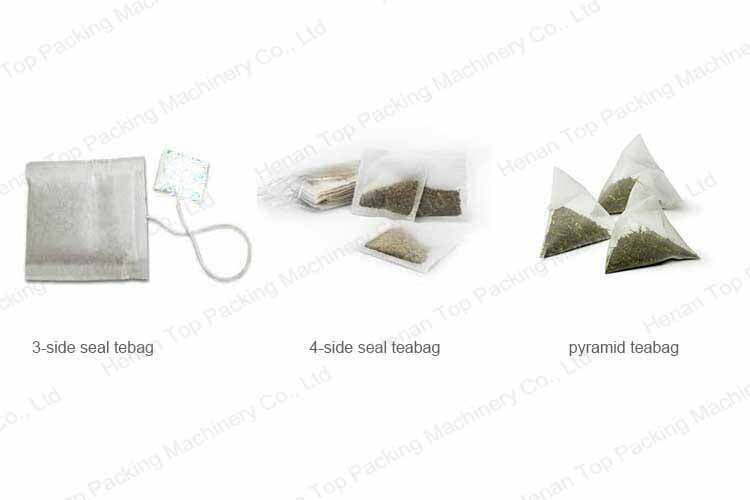 Need a tag and string or not on the teabag
If you want to make the teabag with a tag and string, the tea bag packing machine needs to install tag making device, a roll of tag, and string. When the tea sachet packing machine works, the formed tag will seal with thread, then the string seal the tea sachet. Finally, you can get the tea bag with string and tag.
Inner bag, outer bag, or both?
Tea pouches include inside bag, outside bag, and inner bag in the outer bag. If you need the inside bag or the outside bag, one bag former is enough. For the inside bag, you can add a roll of tag, a tag maker device, and a roll of string. While for the inner bag in the outer bag, the tea sachet maker should be equipped with two bag makers. And it will be equipped with a mechanical arm to pick up the inner bag into the outer bag maker.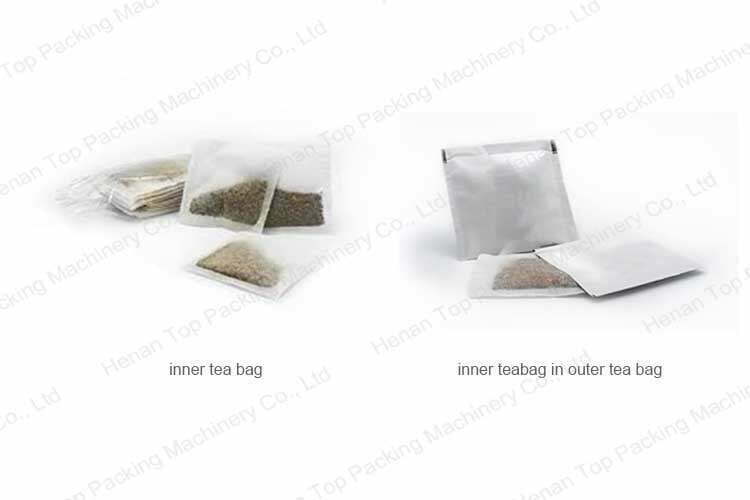 Welcome to contact us
In addition, Henan Top Packing Machinery also supplies chain bucket packing machines that can match with several small quantitative filling machines to realize the automatic process. This set of machines can package different materials into one bag in a certain proportion according to your needs, widely applied to scented tea. And the small quantitative filling machine is low-cost, so it has the advantage in price. Are you interested in these tea bag packing machines? Welcome to get in touch with us for more details and the best price.
[contact-form-7 id="17″ title="Contact"]