What are the characteristics of soap pouch wrapping & packing machines?
The soap pouch packing machine is used in soap industries for packaging soap. It can effectively replace manpower and greatly save production time. The soap packaging machine is not only suitable for hand soap, transparent soap, detergent soap, and facial soap. The equipment also applies to small solid products such as paper towels, instant noodles, biscuits, moon cakes, bread, medical bandages, rubber gloves, plasticine, cleaning cloth, sponge, steel wool, bearings, etc.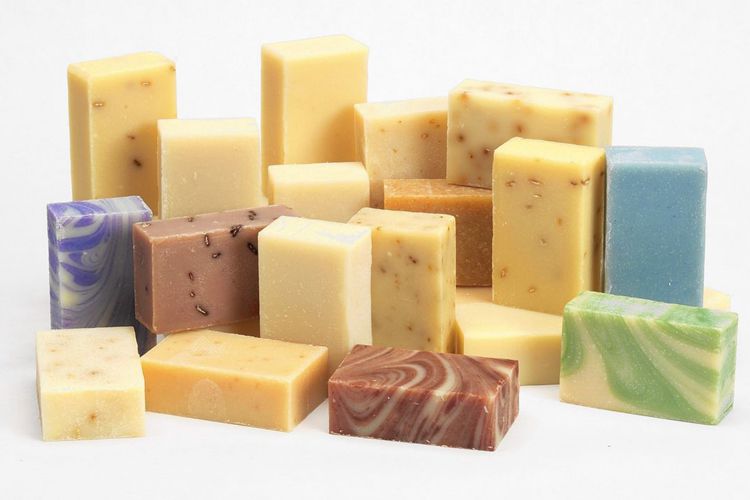 Ordinary type & reciprocating soap wrapping machine
Our company mainly supply two types of soap pouch packaging machines, ordinary pillow type packing machine, and reciprocating pillow packing machine. The former has a rotary single cutter, double cutter, and three cutter devices optional on the end sealing. The latter uses one straight cutter. Though two types can be equipped with a gusset device for making gusset bag packaging, the reciprocating one makes the packaging effect better. Besides, both of them can use the servo system according to the customer's needs. Compared with a traditional mechanical feeding system, the servo type is sensitive to the length of objects, suitable for different sizes of items.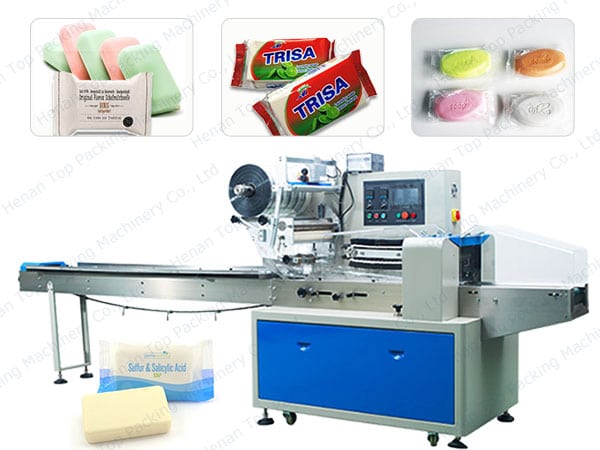 The suitable one is the best
When we choose and purchase a packing machine, we should select the suitable one in accordance with our actual situation. For example, the shisha charcoal packaging machine adopts an ordinary type pillow packing machine with chain and block because the place between double blocks can fix the shisha charcoal well. While for soap pouch packaging, both types are proper.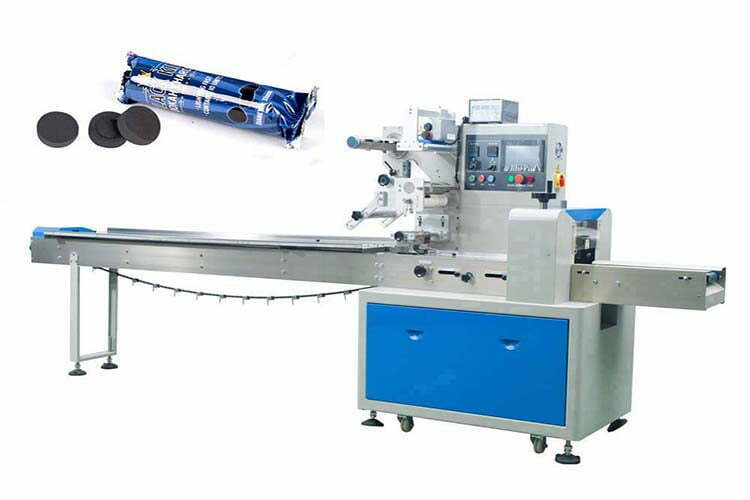 Features of soap pouch packing machine
PLC color touch screen, high control precision and intelligent control system
Simplify the mechanical structure, making the operation of the packaging machine more stable
Daily maintenance is more convenient and simple, and the machine running noise and failure rate significantly reduced
Servo control, improve the control precision and cost-effective products
Optional equipment: coding machine, automatic punching machine and other accessories;
The gusset device can be added according to the needs of users.
[contact-form-7 id="17″ title="Contact"]