How Much Do You Know About The Candy Packing Machine?
As the name implies, candy packing machine is the equipment for candy packaging. In Top(Henan) Packing Machinery Co., Ltd, there is an automatic vertical candy packer, multi-head weigher packer, and candy wrapping machine for sale. The first type is suitable for small particles, the second type packer for bigger granules, and the third one for solid objects with a certain shape. They all can finish the packaging process of metering, bag making, filling, sealing, cutting, and counting. In this article we will discuss their characteristics, applications, price, what paying attention to, etc.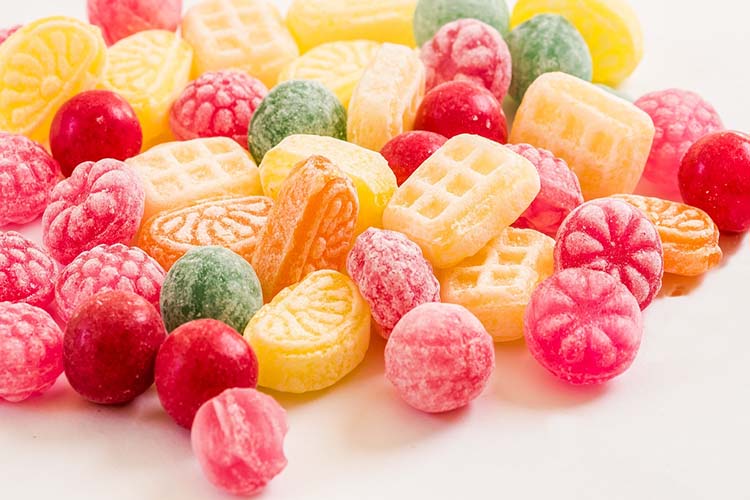 What does the candy wrapping packer apply to except candy?
Type 1: Vertical candy pouch packing machine also is suitable for small granules, like the coffee bean, rice, millet, red bean, mung bean, peanut, melon seeds, sugar sachet, soybean, seeds, etc.
Type 2: Multi-head scale candy packaging equipment applies to the bigger sizes of granules than a vertical one, such as biscuit, chips, popcorn, prawn chips, shrimp cracker, onion ring, rice crust, and so on.
Type 3: Horizontal candy wrapping machine is used for packaging solid objects with fixed shapes, referring to vegetable, fruit, bread, biscuit, soap, cloth, towel, disposable products, kitchenware, woodwork, sponge, etc.
The features of the candy packaging machine
PLC control, man-machine interface, convenient to set up parameters
Simple and intuitive, simple to operate, saving time and film
Ordinary and servo control film pulling operations are optional.
Intelligent temperature control makes the sealing effect more smooth and beautiful.
High-sensitivity photoelectric eye color mark tracking the sealing and cutting position, so that the sealing and cutting position is more accurate.
Horizontal candy wrapping machine adopts independent PID temperature control, suitable for various packaging materials.
Simple transmission system, stable work property, convenient maintenance.
Fault self-diagnosis function, fault display is clear at a glance for horizontal packaging equipment.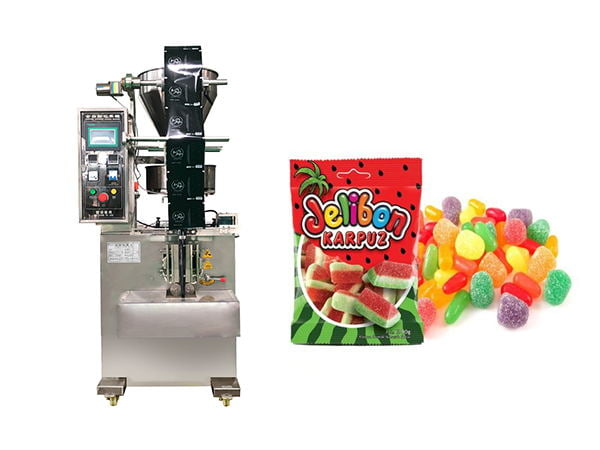 How much is a candy packing machine?
Different types of candy wrapping machine prices are different because they require different costs to manufacture and deliver. The cost mainly includes material cost, technology cost(human cost), and transporting cost. Firstly, the manufacturing material determines the property of the packing equipment. Secondly, more advanced technology makes the machine more intelligent, working more efficiently and accurately. Thirdly, the delivery cost is related to the transporting type and the distance between the two places. Therefore, the specific candy packaging machine price needs to take these factors into account. Generally, the higher cost, the price is higher, so the high-cost performance machine is always a good choice. If you want to get the quotation for our equipment, you can contact us for more information.
Optional device
Easy to open device
Punching device
3 side sealing & 4 side sealing device
Nitrogen filling device
Continuous bag device or multi-bag cutting device
Gas charging device and exhaust device
Date printer (ribbon or injet)
[contact-form-7 id="17″ title="Contact"]