How do I select a water packing machine?
Drinking water every day is necessary for everyone. In other words, water is indispensable in daily life. Good water packaging not only seals well but can protect water from pollution. Do you know how to choose a suitable water packing machine? Here are five aspects of choosing suggestions. Hoping you can get help from them.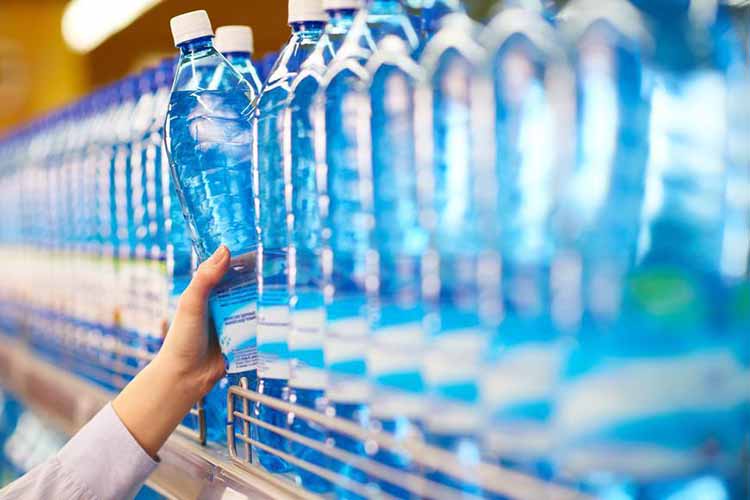 1. Packaging types
Do you want to package water into bags or bottles? There is a vertical water pouch packaging machine, pre-made bag feeding machine, single outlet water filling machine, and multi-head water bottle filling machine for sale in Top(Henan) Packing Machinery. The vertical water bag packer is suitable for back seal bags, 3-side seal bags, 4-side seal sachets, etc. Pre-formed bag feeding equipment applies to various pre-made bags, like 3-side seal bags, 4-side seal bags, stand-up bags, chain bags, and so on. The third type can fill water into pre-made bags or bottles, and the last one is used in bottle filling.
2. Packaging volume
What is the packaging volume you want to get? It's better to select the most suitable one according to your actual needs. For instance, the filling scope of single nozzle water filler includes 1-10ml, 10-100ml, 100-1000ml, 5-50ml, 50-500ml, 500-5000ml, 3-30ml, 30-300ml, 300-3000ml, 1000-5000ml optional. If you want to fill 100ml, 200ml, 300ml per bag or bottle, you can choose the model 50-500ml.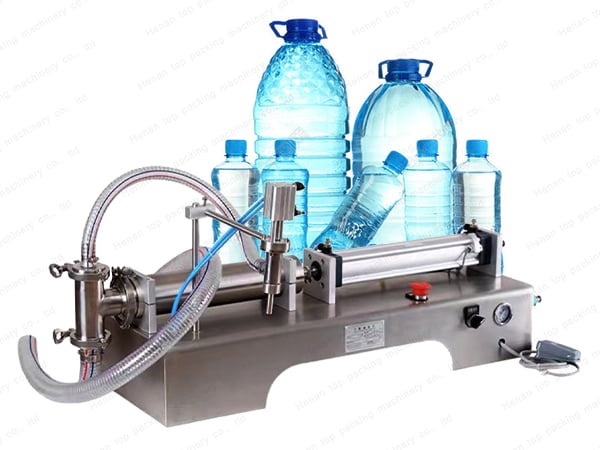 3. Production output
How about your production scale? For small scale, the single nozzle filling machine is a good choice, which is low cost, occupies small space, applying to both bag and bottle. If the scale of the production is large, the other three types of machines are optional. The automatic water pouch packing machine can automatically complete the process of metering, filling, sealing, and counting. And multi-head water filling machine works more efficiently than the single one. Besides, the number of filling outlets can be customized in accordance with your specific needs.
4. The working space
The machine working space refers to vertical space and horizontal space. When you choose and purchase the water packing machine or filling machine, it's better to take the size of the workplace into account in case the equipment cannot be used well. The single spout water filling machine occupies a small space and can be placed on the table to use. The multi-head water bottle filling machine is bigger, and it needs more space if you want to match with other machines to compose a whole production line, such as bottle unscrambler, capping machine, labeling machine, carton sealing machine, etc.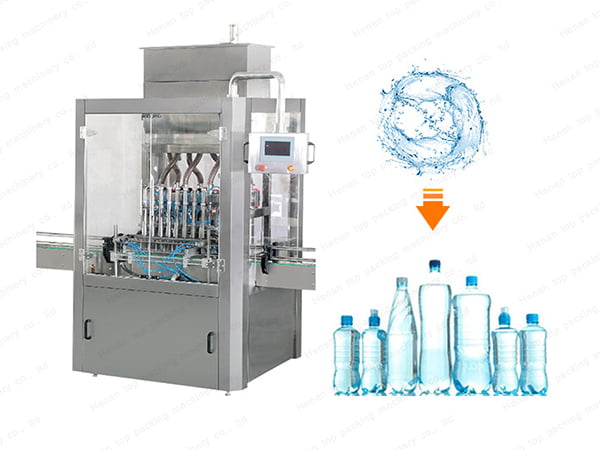 5. The budget
It's common to consider the budget and the price when we want to buy something. A high-cost performance machine usually is most people's choice. A pre-made bag water packaging machine is more expensive than a vertical water pouch packing machine. Multi-head nozzle water filler needs more money than the single nozzle one. You can select a suitable machine based on your budget. But you had better not ignore the quality and the output in the future.
Conclusion
Thinking about these aspects of water packing machines is beneficial for choosing suitable water packaging equipment according to our specific situations. If you want to get more detailed suggestions, welcome to contact us by leaving your contact form and we will reply to you as soon as possible.
[contact-form-7 id="17″ title="Contact"]