How to Package Potato Chips for Keeping Crispy?
Potato chips refer to one type of snack made from potatoes and are an important part of the snack market in many countries. If potato chips are exposed to oxygen for a long time, a large number of fatty acids in them will be oxidized, giving off a spoiled taste. The moisture in the air will not only make potato chips damp and soft but also easily cause bacteria to grow. Therefore, potato chips bags usually need to be filled with nitrogen gas, which can not only maintain a crisp and fresh taste but also keep chips from breaking effectively. Do you know how potato chips are packaged? Today we will explore it in detail.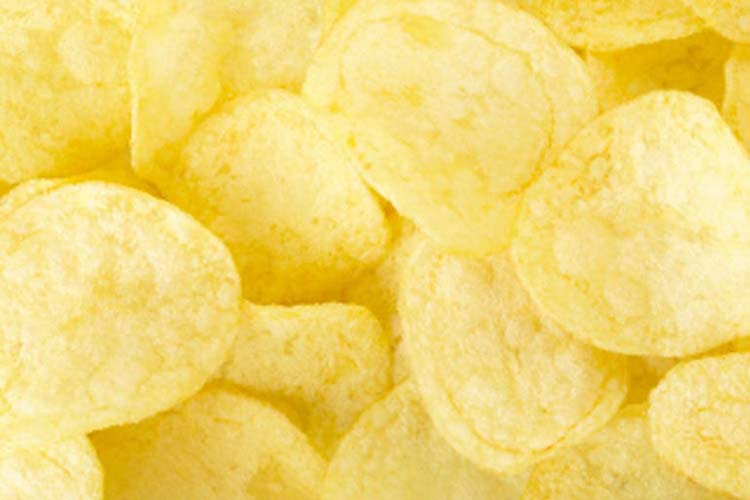 How does a potato chip packing machine work?
The multi-head combination weigher potato chips packaging equipment usually matches with a nitrogen filling device, Z-type conveyor, working platform, and output conveyor. The Z-type conveyor is equipped with a vibrating feeding machine and lots of buckets for conveying materials. After placing chips into the feeding machine, it can fill chips into buckets one by one through vibrating. These chips will be transported into the multi-head weigher. Combination scales weigh materials efficiently and accurately. Then the multi-head weigher will fall potato chips into the packaging bag. The packaging system will automatically finish bag making, nitrogen filling, sealing, and counting. The finished products will be conveyed by the output conveyor.
Main components of the potato chips packaging machine
There are multi-head weigher potato chips packing machines for sale in Top(Henan) Packing Machinery. The machine mainly consists of a weighing system and a packaging system. The weighing system refers to the multi-head weigher, and the packaging system is a lapel packing machine because the shape of the bag maker is similar to a lapel. Multiple combination weighers work efficiently and accurately. Compared with other machines, the lapel packing machine adopts double belts conveying film system which can support more materials stably. On the bottom of the machine, a tray is used as a buffer to protect the packaging bag.
What is the cost of the potato chips packaging machine?
The multi-head scale potato chips packing machine price is mainly related to its manufacturing materials, the technology used, supporting machines, and the freight. The multi-head weigher packaging equipment is made of food-grade stainless steel with good properties. The whole packing process is fully automatic with little human intervention. Multiple combination weigher works efficiently and accurately, suitable for medium and large potato chips production output. The package system is driven by pneumatic force, running stably, long service time, requiring match with an air compressor. Besides, it usually works with a Z-type conveyor because the machine is so high that it's uneasy to load material manually. For different transportation ways, the freight is different. If you want to get the specific quotation, welcome to contact us and we will reply to you as soon as possible.
Why choose the multi-head scale potato chips packing machine?
It can meet medium and large mass-scale production output, little human intervention.
The packaging system adopts pneumatic driving, good performance, long service life.
Fully automatic packing process, saving labor and time.
Adopt food-grade stainless steel, durable, convenient to maintain and clean.
The packaging weight can be up to 3kg per bag.
Servo film belt conveyor can support a bigger packaging bag with more material than double film pulling wheels.
10 head weigher and 14 head weigher are optional, and the number of head can be customized according to your actual needs.
We support OEM service based on your specific requirements.
[contact-form-7 id="17″ title="Contact"]