How many types of detergent packing machines?
Detergent is a kind of chemical substance, and its common form refers to powder or liquid. Detergent powder usually is used to wash clothes, towels, trousers, etc. And the detergent liquid is an indispensable part of our lives for cleaning clothes, towels, pans, dishes, plates, bowls, pots, and so on. For detergent packaging, we often see the containers for it including bags, bottles, or buckets.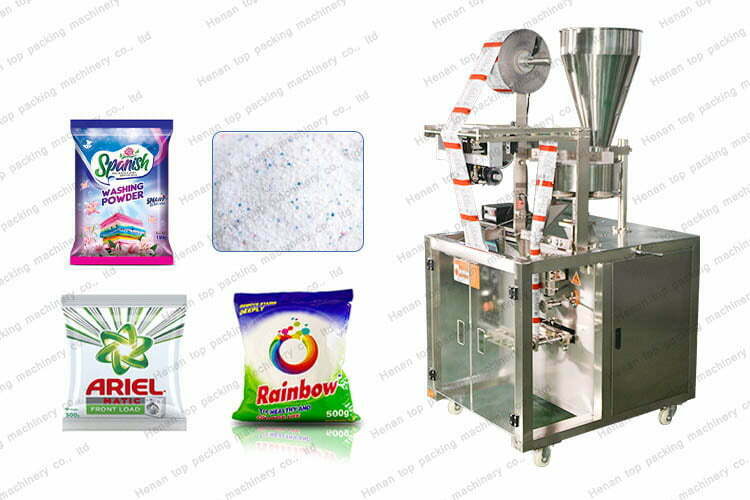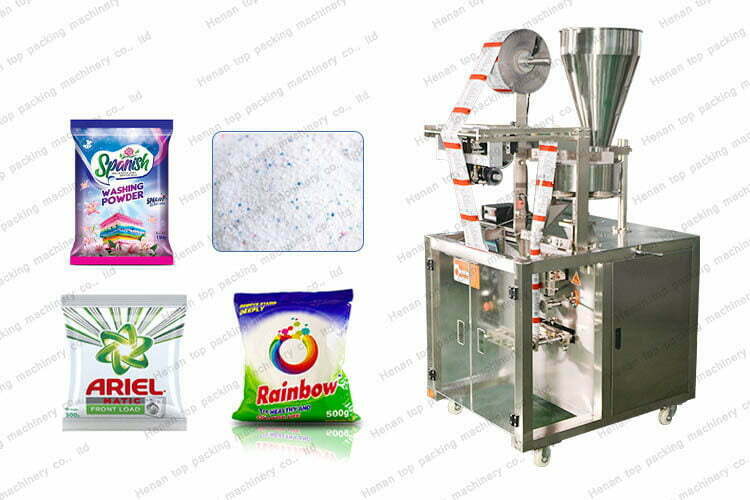 Our company mainly provide detergent powder packing machine, and detergent liquid filling and packaging equipment. The detergent powder packer has two types, the vertical granule packaging machine with a turntable and measuring cups, powder packing equipment with a horizontal or straight auger. Both of them can automatically complete metering, bag making, coding(optional), filling, sealing, and counting.
While liquid packaging types are divided into the semi-automatic liquid filler, and automatic liquid filling and packaging machine. The semi-auto type is popular in small businesses for its low cost, small sizes, and simple operation. But if your business is middle or large, you can choose liquid filling production to improve production output.
As the manufacturer and supplier of packing machines, we can customize the solution based on your specific situations, such as the packaging volume, the size of the equipment, or other effects you want to realize. If you are interested in them, welcome to consult us.