Know the Latest Food Packaging Trends in 3 Minutes
In a competitive market like the food industry, it is crucial to get the packaging right. Not only for practical and informational reasons but also to attract the right customers.
In most cases, primary food packaging solutions are needed to hold and contain the contents. This is often referred to as the "packaging" of the product. The second layer of packaging is then used to add another layer of protection and to advertise on supermarket shelves. This is used to attract and stimulate your interest in the product while providing important information such as allergen information, ingredients, recommended portion sizes, etc. But it is the third and final layer.
But it is the third and final layer of packaging that ensures that the first and second layers, as well as the product itself, reach their destination in perfect condition. By providing protection through storage and shipping conditions, your third layer of packaging (also known as tertiary packaging) bears the greatest responsibility – think of how much more fragile everything underneath it would be without a sturdy final layer.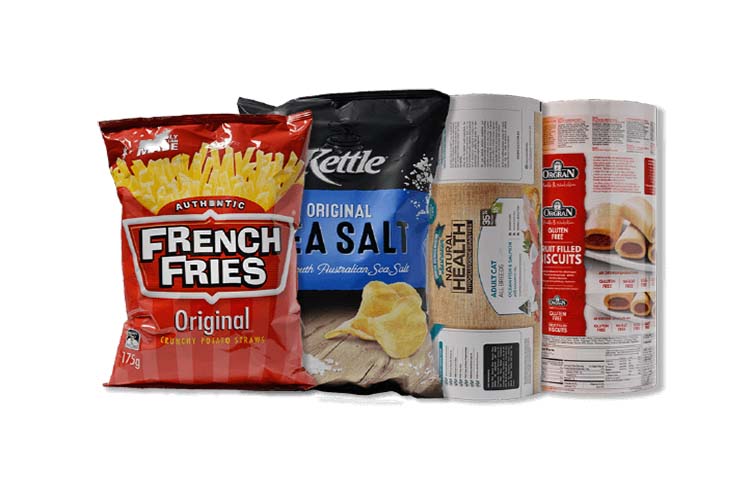 Sustainability in Food Packaging
When evaluating your food packaging solutions, sustainability should be one of your top priorities. Not only because of the corporate social responsibility of the organization, but also because more than 80% of UK shoppers describe themselves as "eco-friendly". This means that many consumers are now actively seeking sustainable products. Failure to meet these requirements not only creates a negative image for your brand but can have a direct impact on sales – not to mention the damage that unsustainable packaging can do to our planet.
Fortunately, over the past decade, more and more green packaging solutions have been brought to market to help companies meet the demand for sustainability. From recycled cardboard and paper to compostable and biodegradable solutions, you can easily find a sustainable solution for your food packaging.
As an ISO 14001-certified packaging supplier and a B-certified company, we take pride in helping companies achieve their environmental goals through packaging. If you are interested in implementing a sustainable food packaging solution, contact our friendly team at Henna Top Packing today. We can help in many ways.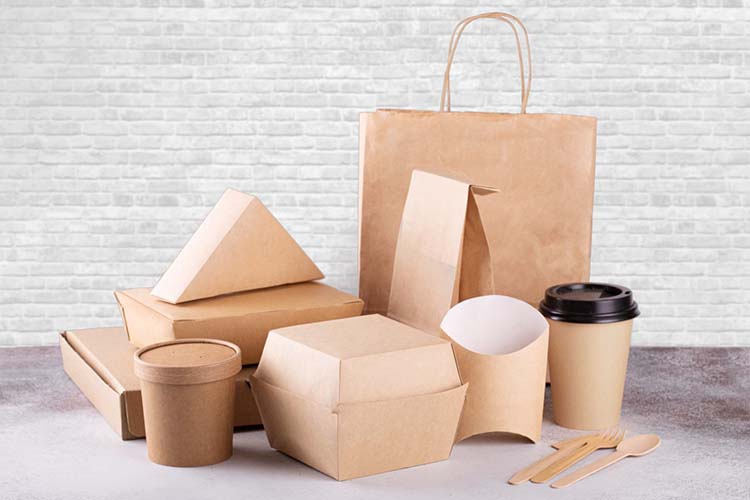 Temperature-controlled packaging for food products
Product packaging in the food industry is unique in that it must provide the right conditions for the contents to remain safe and fresh, even after long periods of transportation.
Therefore, certain food products require temperature-controlled packaging.
This involves the use of insulating materials and will vary depending on the type of food that needs to be packaged/transported. For example, frozen foods need to be kept at a constant freezing temperature, while fresh foods need to be kept at about 4 degrees Celsius to avoid spoilage (just like your refrigerator at home).
There are many avenues to explore with temperature-controlled packaging, and the best solution for your product will be determined by many factors. From product-specific requirements to business needs and sustainability goals, our team at Henan Top Packaging can support you every step of the way. So, if you'd like to explore our wide range of temperature-controlled packaging, get expert advice and take your packaging to the next level, drop us a line today – we'd be happy to help your business.
The latest food packaging trends
The trend is the future. Knowing the trend means embracing the future. Besides, it can help your products apart from the fierce market competition.
Offer interaction – Interactive packaging is very important in the industry right now. We've covered this in our top packaging trends for 2022. The key is to be creative and introduce an interactive element, whether it's a technical or physical feature.
Minimalist design – it's not a trend unique to food packaging, it's everywhere. So, take a break from the clutter and tone things down a bit. After all, less is more.
Use bold colors – At first, this may seem to contradict our first point in this list of trends, but trust us, bold colors go well with minimal design. Bold colors are popular in food packaging and are very good at grabbing customers' attention.
Excellent food packaging solutions supplier
Are you looking for a reliable food packaging solution manufacturer for your business? As a leading packing machine supplier for many famous food factories, all our machines comply with food safety and hygiene standards. With 30 years of experience in the research, design, manufacturing, and marketing of packing equipment, we are able to provide the most suitable and reliable packaging solutions.
Various food packing machines are available from Henan Top Packing Machinery Co., Ltd, like food flow wrapping machine, food vacuum packing machine, food pouch packing machine, etc. A complete range of food packing equipment for your needs.
If you wanna know more helpful information about our food packaging machine, speak to us today, and our expert will reply to you very soon.