Differences on bag feeding machine & other packing machines
The bag feeding machine mainly includes a material feeding system and a bag feeding system. The packaging bags adopts preformed bag. People can design a variety of pre-made bags freely. Other packing machines are equipped with bag makers to shape bags, so its packaging bag style is limited compared with bag feeding equipment. The bag feeding machine can automatically finish taking the bag, date printing(optional), opening the bag to fill, holding the bag, clear material around the bag mouth(optional), and sealing the bag. While other automatic bag packing machines can complete metering, bag making, coding(optional), filling, sealing, and cutting.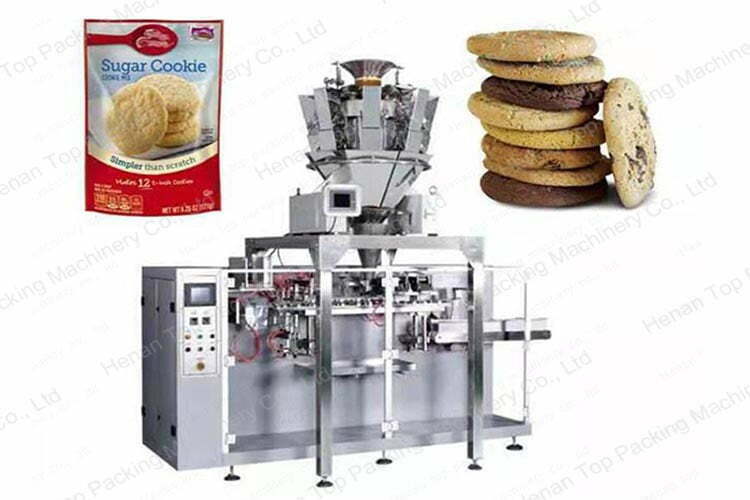 Characteristics
Other pouch packing machines can form bag seal bag, 3-side seal bag, 4-side seal bag, and pyramid bag by bag maker. Bag feeding machine not only applies to those bags, but also stand-up bags, and irregular shapes of bags.
The conveying route of preformed bag is horizontal or rotary. While ordinary bag packing equipment makes packaging bag moving horizontally or vertically.
Pre-made bag filling and sealing machine adopts pneumatic device, working stably. Many detectors to check packaging process, avoiding the waste of bags, saving cost.
Sachet feeding machine can package different materials by matching with different material feeding system. And the number of working positions of preformed bags for filling is customized based customer's requirements.
Horizontal pouch feeding machine and rotary bag feeding machine are available.
Customization service available
Applications
The bag feeding machine is suitable for all kinds of pre-made bags, especially stand-up bags, applying to various material filling and sealing. Through equipped with different filling devices, it can package powder, granule, liquid, paste, piece, etc. For instance, matching a multi-head weigher can pack granules, like snacks, biscuits, candy, popcorn, peanut, melon seeds, etc. For liquid and paste, there are liquid and paste filling devices for filling pure water, beverage, oil, tomato sauce, salad dressing, chili sauce, jam, shampoo, etc.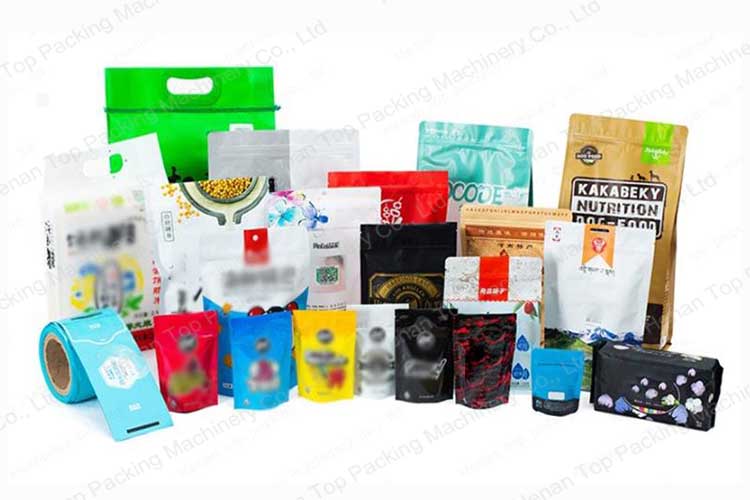 Generally, other bag packing machines need to make bags themselves except for vacuum packing machines. The styles of packaging bags include bag seal, 3-side seal, 4-side seal, triangle bag, gusseted bag, pillow bag, etc. As the name implies, the granule packing machine applies various granules, such as beans, nuts, seeds, peanuts, popcorn, grains, etc. A powder packaging machine is used to package milk powder, flour, cornflour, spice powder. Pillow packaging machine is suitable for solid objects with certain shapes, like bread, biscuit, boxed food, instant noodles, clothes, towel, soap, shisha, and so on. A multi-head combination packing machine applies to various granules for the back seal bag.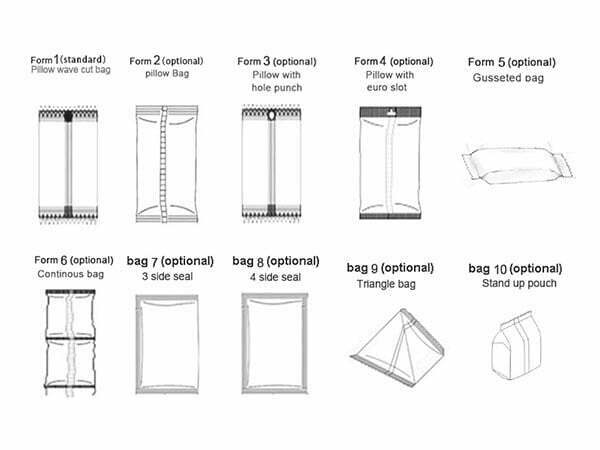 Structures
The pre-made bag feeding machine consists of the control panel, mechanical arm, working positions for bags, filling device, pneumatic device, sealing device, date printer(optional), brush(optional), output tray, etc. The control panel with a PLC color touch screen is used to set up lots of parameters. The output tray is a cushion to protect finished products. Other bag packing machines(except vacuum packing machines) are composed of a control panel, hopper, bag maker, film roll holder, vertical sealing, horizontal sealing, cutter, etc. They all are equipped with an emergency button as a safety precaution. 
Conclusion
Bag feeding machines and other packing machines mainly differ in their features, applications, structures, etc. When choosing packing machines, it's better to choose the most suitable one according to your actual needs and budget. If you want to customize a machine based on your specific requirements, you can get in touch with us to get more details and we will reply to you as soon as possible.
[contact-form-7 id="17″ title="Contact"]