3 Challenges in Packaging Industry and How to Overcome It 
Times are changing! And the packaging technology and industry are developing very fast. What should we do to keep the competition for our products? What should we do to attract consumers? Find out what's happening in the packaging industry now, what your peers are doing, and what you should explore to ensure a prosperous business in the future. Read on to find out what's going on and how to stay ahead of the curve.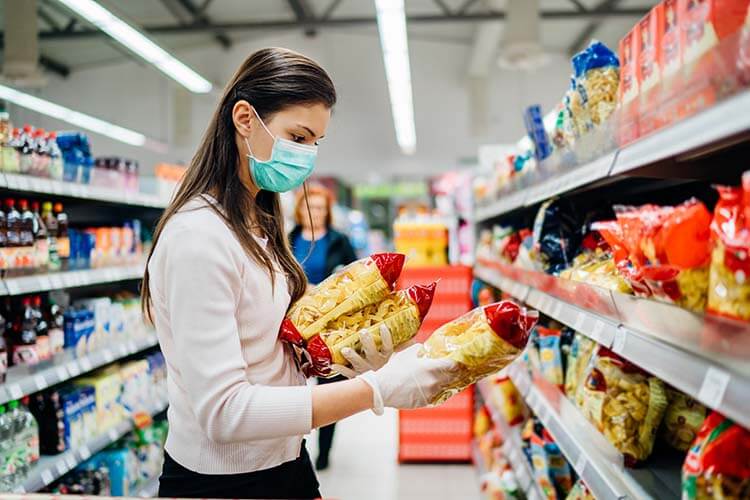 COVID-19 and influence
Nothing has highlighted the power of the internet more than the Covid19 pandemic and the unique set of challenges it presents to every individual, family, and business.
It fuels the growing demand in the e-commerce space, making the way we order, pay, track and trace our goods, including groceries, household items, and even medicines, more internet-driven than ever. Of course, this trend will not simply resume as normalcy returns.
The need to adapt to the "new normal", coupled with fragile supply chains and a changing retail environment, has put additional pressure on packaging printers to improve operational processes, reduce costs and win customer loyalty.
Packaging design and material updates
A quick stroll down the aisles of any supermarket will reveal packaging in every color, texture, and shape. You'll see packaging becoming more colorful and experimental, with brands using it as a key differentiator in a saturated market. As they should be – it's a key driver of today's consumer buying decisions.
The company is also no longer satisfied with the excellent packaging design that persists for a few years. Instead, they want frequent updates, refreshes, and improvements. 64% of consumer packaging SKUs are updated annually with new designs or simple changes, including text and barcodes.
Digital printing is growing
As we saw in flexo printing a few years ago and more recently in folding cartons and corrugated paper – digital printing is starting to come of age.
With that comes the expectation of shorter lead times and faster turnaround times without compromising quality. Essentially, customer expectations will only grow – those businesses that adapt the fastest gain an advantage.
How to overcome these challenges?
We're sorry to let the atmosphere down. We know things haven't been easy lately. Good news? They will become easier. Imagine a world where you can handle more work, save time and money, and increase profitability. Imagine you can do this without increasing your headcount. True.
By integrating hundreds of packaging prepress tasks into your workflow, visualization frees your operators from mundane, time-consuming tasks you wish didn't exist. Consider increasing printing capacity, minimizing errors, and significantly reducing the likelihood of complaints, reprints, and revisions without manual intervention.
Keep up with the automation trend
Use prepress workflow solution tools to speed up the ordering process, reduce labor and administrative costs, and avoid human error. Avoid increasing headcount or allocating resources to non-value-added tasks. With automation, you can produce more jobs and gain better profit margins. Not sure if you're ready to automate? Is your business big enough? Or where to start?  Contact us and find answers.