Shrink Wrapping Machine – To Pack Anything and Everything
Shrink wrapping machine is extremely important equipment in the packaging industry. It is a kind of effective and reliable packing machine for so many products. "Shrink wrap" is a common term you're sure to come across when it comes to packaging. It's an efficient way to easily store and transport items at an affordable cost. Shrink wrap films are usually made of PVC or polyolefin.
As a business owner, you fully understand the benefits that shrink wrap has to offer. Rolled materials of different specifications such as PVC shrink film, polyethylene shrink film, polyolefin shrink film are used in millions of products worldwide. And our company handles various small and large packaging services. Supplying shrink wrapping machine and shrink films across the country and across the world, we thought we should look at the many cases where shrink wrap has become commonplace.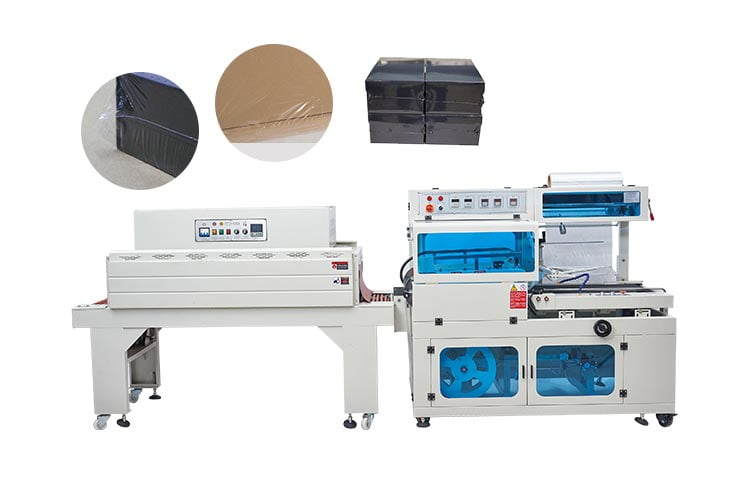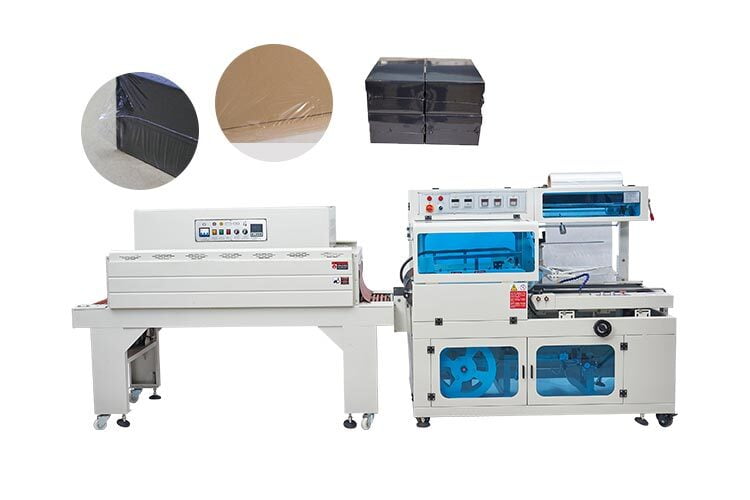 What is shrink wrapping?
Shrink wrapping is essentially the process of wrapping an item in clear plastic that shrinks and fits securely around the item when heated. Shrink wrap is also used to refer to the plastic used in this process.
Shrink wrapping machine – a festival essential
Shrink wrapping machines are useful in all seasons. Still, it's hard to deny that these machines have become critical during the holiday season as their need becomes apparent. Most people see such machines as gigantic devices and don't realize their business benefits.
Packaging machinery is not just for large production companies, but for anyone who wants to pack or package products on a regular basis. Christmas is a season when all stores are under enormous pressure to cover products, merchandise, and groceries. So buying a machine for this season is a very useful investment.
Shrink wrap films
Shrink wrap film is the most popular and cheapest packaging material. Today, shrink wrap films are available in a variety of models and sizes. Commonly used are polyethylene shrink film, PVC shrink film, and polyolefin shrink film. They package products such as boxes, cassettes, CDs, food, DVDs, videotapes, jewelry boxes, photos, and picture frames.
PVC shrink wrap is used to wrap non-perishable items and is available in striking colors. This film shrinks at low temperatures. Although PVC shrink film is FDA-approved for food packaging, it has a pungent odor.
Polyolefin shrink wrap film is a combination of polyethylene and polyethylene. It is more transparent and smoother than PVC shrink film. It usually requires high heat to shrink but is also suitable for one-step shrink wrapping machines. Polyolefin shrink wrap films are more commonly used to package food. Polyolefin shrink wrap films come in many forms, such as low-temperature polyolefins, anti-fog polyolefins, and pre-perforated polyolefins.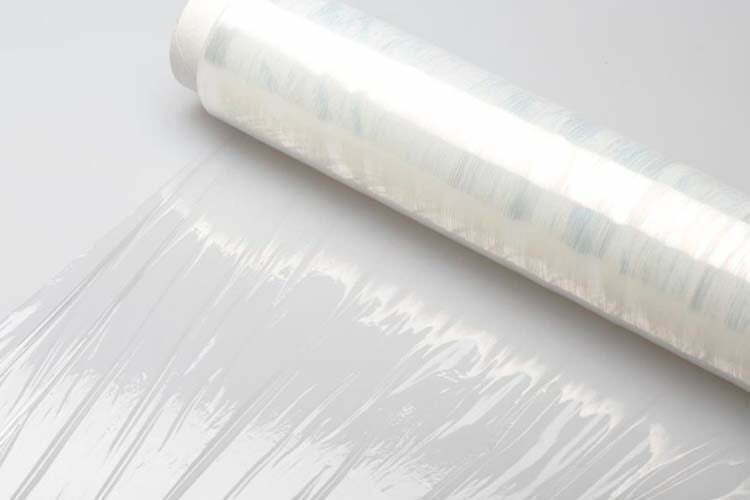 Why do we need shrink wrapping machine?
You must have come across packaging materials that are usually mostly composed of polyolefin or PVC on CDs and DVDs and can be easily purchased from the market. This is called "shrink wrap". It works by shrinking when heated and wrapping tightly around the package. In addition to CDs and DVDs, it is also used in various packagings, such as books, boxes, documents, coca-cola cans, beer cans, etc.
It is also used to cover and store some food items such as meat and vegetables. Wires and even boats can be covered and preserved with shrink wrap. Shrink wrap is a viable option for combination packaging. This versatile packaging material follows a simple packaging method and remains the same. It does not depend on the size of the package that needs to be wrapped. All that is required is to measure out the film, cover the package with it, and heat it so that the film clings to the object. It is strong and convenient.
Conclusion
There is no doubt that shrink wrapping has become an important part of our packaging needs, be it small or large scale. Use the information above to determine the best shrink wrapping machine for your needs and buy one today to solve all your packaging problems. As a leading heat shrink wrap machine manufacturer China, Henan Top Packing Machinery Co., Ltd provides excellent standard and custom shrink packaging machine to suit your needs.