5 Tips to Help you Choose the Excellent Stand Up Pouches for PET Food Packaging
One of the fastest growing segments of the packaging industry is the use of stand-up pouches to package pet food. Whether customers want to package a range of dog treats, moist cat food, or an all-natural blend of oats and grains, they can rely on stand-up pouches to protect these items from moisture, steam, and odor damage. In addition, the wide front and back sides make it easy to attach printed labels and also provide a large area for custom printed artwork. If you plan to use stock stand-up pouches for retail packaging, here are 5 things you need to know.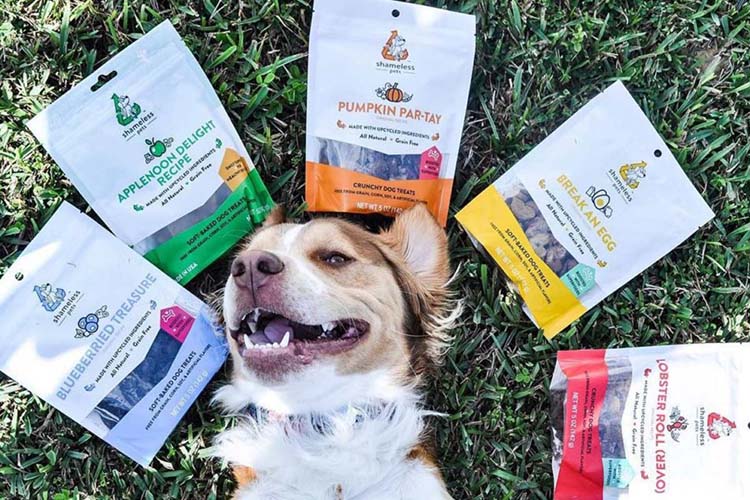 Determine the weight you want to pack in the stand-up pouch and again, discuss this with your stand-up pouch supplier. One of the biggest problems customers will encounter is that if the product changes during transport, the material it is made of is not strong enough to support the weight directly or indirectly in a stand-up pouch.
Discuss your ingredients with your stand-up pouch supplier. Everyone's products are different. Some contain essential oils, but only a little. Some are saturated with oil; some are dry and have tiny bits of dust that can wreak havoc on some zipper closures. Your supplier will be able to provide you with their specific combination of barrier films for stand-up pouches and should determine if your ingredients will react negatively with these materials. Usually, there is no problem, but it is better to be safe than sorry.
Try different color combinations. Many stock stand-up pouches are available in all clear, all gold, all black, and all silver, and also offer clear fronts so you can see your product in all gold, all black, and all silver backs. While many suppliers have images of what the gold foil looks like or clear front and black back stand-up pouches on the shelves of their specific websites, there is nothing better than having samples on hand to see for yourself or to test with the labels you plan to use.
Choose the right size. Just as too much weight for a particular stand-up pouch can create problems, so can using the wrong size package. Often, customers will try to save money by using one side of the stand-up pouch to hold 8 and 10 ounces or even 12 ounces of product. While the idea is noble, there is nothing worse or ultimately more costly than replacing damaged products.
Get samples of different sizes and try them out with your product. Reputable stand-up pouch suppliers will be happy to send multiple samples and even work with you when testing your product. They will allow you to ship sample packs and check them for you to make sure you have the right size and that they are properly supported.
Finally, estimates of using stock stand-up pouches for pet food continue to grow. They are convenient, and durable, protect pet food and keep it fresher and longer. Knowing these 5 things should help customers avoid mistakes and ship with confidence.
About us
Henan Top Packing Machinery Co., Ltd is an excellent packaging solutions provider. We offer a full range of automatic packing machines and packaging materials. With rich experience and strong capability in the design, research, and manufacturing of packing machines, our products have been exported to more than 80 countries and regions. Welcome to contact us to start your business.